Meet the ICD Board of Directors
Our Board of Directors is made up of people from a wide range of backgrounds and skillsets that have all been impacted by diabetes in one way or another. These people are passionate about the vision, mission, and values of ICD, helping us to create and achieve our goals and objectives. They oversee the activities of our organization and offer guidance throughout so that we can keep delivering the best programs and services to you!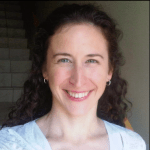 Heidi Bigl
Heidi is a health care professional and an avid volunteer who takes pride in motivating people to take positive steps in their lives and communities. She has over 10 years of non-profit experience and has held administrative, hands-on, and leadership roles in both her professional and volunteer life. Heidi has helped to organize and facilitate several large events from bike races to fundraising walks, supporting and overseeing many volunteers on event day and in planning stages. Heidi has shown exemplary leadership and focus while working with ICD over the past 3 years to earn her role as Chair. Standing up to the CEO to express concerns, formulating valid arguments in consideration of multifaceted issues and recognizing/organizing input to determine the best direction.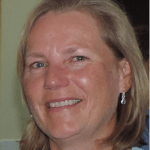 Nancy Hawkes
Nancy is a seasoned executive with more than 30 years of experience in  the areas of corporate strategy and relationships, policy and public affairs, marketing, communications, charitable initiatives, organization development and human resources.
As Senior Vice President of Corporate Development, for Saint Elizabeth Health Care, Nancy provided leadership and forward-thinking  for the  evolution of Saint Elizabeth as an innovative social enterprise. Nancy also played an instrumental role in Saint Elizabeth's incredible journey of growth during her 24 years of service.
Nancy's experience in the Health Care System includes fifteen years as a Board Director for the Saint Elizabeth Foundation. Other experience includes leadership roles in Hospital, Provincial and Municipal Governments.
Nancy's education includes: a Master of Arts in Applied Behavioural Science, a Bachelor of Arts-Recreation Administration and a Bachelor of Physical Education.
Nancy has a son who has been living with Type 1 diabetes for the past 12 years. After her son participated in a series of events with I Challenge Diabetes he became involved as a volunteer leader. Nancy saw how valuable the organization had been in helping her son grow and contribute to the community so when the opportunity to join the board of ICD was presented she jumped in wholeheartedly.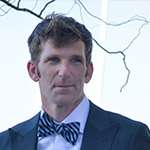 Chris Jarvis
Founder, I Challenge Diabetes
Chris has extensive training in leadership, including: Varsity Rowing team captain, Chair of Northeastern University's "Student Athlete Advisory Committee" & America East Conference SAAC, Sport in Society's founder of "Just Run" for children with disabilities. Athletically winning a spot on Team Canada, competing in world cup, championships, PanAm Games and Olympics with many gold medals over his 8-year career and a national Inspiration award and international athletic achievement award. He has founded programs within 8 different diabetes specific organizations & brought many new concepts to the community as the CEO of I Challenge Diabetes since 2007, maintaining a very low cost for it's tremendous impact.
Richard Biddlecombe
Richard completed an undergraduate degree in Accounting and successfully passed the UFE in 2013 for his Chartered Accounting designation. Richard currently resides in Vancouver where he works in the Private Enterprise & NPO Practice Group at a mid-sized Chartered Accounting firm. Through Richard's work history, he brings experience in all areas of NPO financial matters including governance, CRA compliance, and internal control implementation.  From a young age Richard has been involved with various Diabetes organizations including fundraising events with the JDRF as well as event planning for ICD. His highlight was participating in Cyclebetes in 2009, biking across Canada with a relay team to raise awareness and funds for the JDRF.  Richard was diagnosed with diabetes at the age of 6 and has been living with it for over 20 years.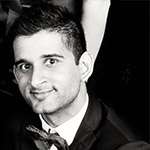 Amar Power
Amar completed an undergraduate degree in Biochemistry at the University of Calgary in 2007 and most recently received his MBA in 2012 at the Schulich School of Business specializing in Strategic Management and Health Industry Management.  His professional experience has mainly been focused in the financial services industry where he has 10+ years of experience. In 2008 his career brought him to Toronto when he took on the role of Senior Manager of Operations, Human Resources & Customer Service for Scotiabank. In 2012, he moved on from Scotiabank to be the Diabetes Care Manager at OmniPod for GlaxoSmithKline Pharmaceuticals. Amar's volunteer efforts have been diverse ranging from working on the Executive Council with Scotiabank's LGBT Employee Resource Group to working with the (JDRF) as a Government Relations Volunteer. Furthermore, in 2003 he was awarded the Rotary Club of Calgary's Citizenship & Social Responsibility Award.  In 2013 he worked with ICD in reassessing the Strategic Framework of the organization including the Mission, Vision and Values.  Amar has been living with Type 1 Diabetes for nearly 10 years.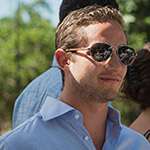 Matt Stein
Matt, is a driven young type 1 diabetic who was introduced to ICD in January 2013. After graduating from Engineering at McGill and moving on to Business school in September '14, Matt continues to give, volunteering with our programs and events and acting as a director on our Board of Directors. He is a strong supporter of ICD's mission to improve the quality of life and health of those living with Type 1 Diabetes through empowerment and education.  Matt is confident that ICD will continue to grow and flourish as diabetics and the healthcare system become more aware of the efficacy of ICD's programs. He is also a co-founder of the Diabetes Leadership Foundation whose primary purpose is to support the type of work being done by ICD.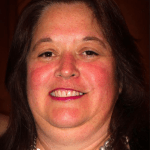 CherieAnne Young
Co-Secretary of the Board
CherieAnne is an Administrative Assistant with more than 20 years in Office Management, Support Staff Management, Training, Supervision and Event Planning.  CheriAnne feels the same passion, commitment and dedication to those who deal with Diabetes as her son Spencer is a Type 1 Diabetic. He was diagnosis in September 2006 and at that moment, their lives changed and took on a new meaning.  It has been CherieAnne's goal to assist her son, family, community and anyone she comes in contact with who deal with this disease on a daily basis. She strongly believes that knowledge is power and sharing it can change a life.  CherieAnne hopes as a Director that she will be able to assist with her years of experience in Administration, Finance, Fundraising and Outreach. Her son Spencer has attended many events with ICD and she has been proud to watch him grow gaining more confidence and independence with his Diabetes Management.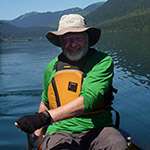 Alan Stewart
Co-Secretary of the Board
Alan is a professional engineer engaged in the design and certification of helicopter modifications and located in Vancouver.  He has a bachelor's and master's in the field of mechanical engineering and aerodynamics.  His 30+ years of military and civilian aviation work have provided a broad spectrum of technical and management knowledge and skills. His involvement in diabetes began when his daughter was diagnosed at age 4, where he took an active role in the management process. As a result, Alan and his wife Liz were soon teaching the diabetes clinics their coping strategies. Outside of work, Alan has been a passionate volunteer with Scouts Canada for 15 years, teaching and leading youth on numerous outdoor adventures. As well, his work on outdoor risk management for watercraft journeys has been published.  Alan's involvement with ICD began as a participant on a ski trip, but quickly progressed into co-leading 3 other events, including the 2013 Bowron Lakes trip. He brings his pragmatic approaches to policy, procedures and writing skills to the board and organization.