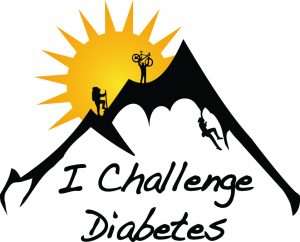 Job Title: Behavioural & Inclusion Specialist
About I Challenge Diabetes (ICD)
ICD is the charity that focuses on delivering the most engaging, inspiring, and empowering opportunities to the type 1 community. We do not shy away from the tough questions. Together amongst peers, we build the skills and courage to face whatever obstacles come our way. We practice them together, leveraging our combined strengths. Each individual may have a different starting point and we meet there to create and celebrate goals together. Life with diabetes demands a lot of us, but the resulting strength gained can expand our horizons.
Position Overview
This role is a specialized support to our Camp Counsellors who care for roughly 40 children each day of our summer camps, ages 5-15. Your primary role will be to encourage the participation, growth and skill development of children who are not acclimating to the groups dynamics. The role is a specialty position and will be responsible for identifying participants with challenges and creating intervention strategies that work to empower and include each child. This position would be a floating role working with all groups of children and their counsellors to make accommodations to enable a more full participation, growth and acceptance within the group.
What You'll Do As the Behaviour and Inclusion Specialist, you will be responsible for the direction, supervision and organization of children as well as the implementation of program activities. You  will also be responsible for the general safety and specific management tasks of type 1 diabetes.
You will need to design, implement, delegate and review the outcomes of an intervention.  You will receive mentorship from our National Inspiration Award winning president to ensure a positive and practical learning experience.
Duties and Responsibilities:
Support the organization by taking a lead role in the management and delivery of behaviour & nurturing interventions for students
Collaborate with Counsellors and Activity Leaders to learn and deliver interventions.
Identify and develop a base of children in your portfolio and track progress.
Identify and respond to camper behaviour issues using approved camp methods.
Communicate with camp Leadership Staff about participant experiences and concerns.
 Attend weekly staff meetings and a 3 day in-service staff training.
 Know and understand ALL emergency procedures associated with the camp program.
 Know, follow and enforce all safety expectations and guidelines. This includes, but not limited to, being responsible for your campers' safety and their whereabouts at all times.
Basic Qualifications: 
Currently registered in a University or College program that focuses on recreation and leisure studies, health, psychology or social work.
Prior work with children in an individual or team setting
Must have lived with diabetes for a minimum of 1 year prior to the start of camp.
Ability to work as a member of a team and supervise/facilitate diabetes management tasks.
Strong organizational, time management and communication skills.
Currently or willing to obtain Standard First Aid & CPR-C, HIGH FIVE or Mental Health First Aid, Concussion certification.
Must be willing to submit a Vulnerable Sector Check.
Preferred Qualifications
Previous experience handling confidential or private information
Leadership experience, preferably in a child centred environment
Previous experiencing training employees
Working Conditions
Camp Programming runs from 9am-4pm. Typical shifts will be 9am-4pm, and some training/meetings will be scheduled outside of these hours.
Location
Work will take place virtually via our online Zoom camp platform, and when approved by Public Health, at our head office in North York, York University, and other locations in the GTA and Niagara. Candidates will be responsible to arrange transportation accordingly. If the successful candidate does not live in the area/province, work and supervision will take place remotely.
Successful Candidates will need to: 
Lift or move objects of up to 50 lbs
Supervise campers outdoors during exposure to varied weather conditions, including sun, rain and other inclement weather.
Occasionally, this role will involve standing in during other staff absences, including camp counsellors. This may require you to:
Run, jump, and participate joyfully in other physical activities along side campers
Handle commercial cleaning agents appropriately
Compensation
$16.00/hour, 40 hours per week
To Apply: Please Submit Resume and Cover Letter to [email protected] 
ICD recognizes and celebrates the strength in diversity. Should you require accommodations during any stage of application process, please contact [email protected]