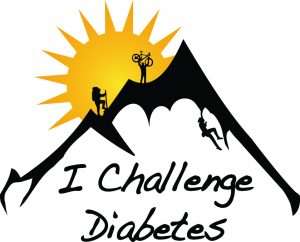 Job Title: Social Media Assistant 
What You'll Do 
You should be energetic, enthusiastic, creative and eager to help promote our organization and bring new ideas forward. You will research and report on current trends in social media, specifically Instagram and FaceBook. You will work with our team to identify short term and long term goals and strategize to meet them. You will provide support to the team through the creation and planning of marketing materials and strategies, and will assist in keeping all digital content storage organized. You will also assist in adding content to the ICD website communication platforms, and other tasks as required.
Work with logistics team to develop event specific material for distribution to endocrinology clinics and our own online channels
Follow workflow plan for CRM program input and organization
Assist in interviews/surveys of community members
Manage social media accounts and respond to incoming replies and inquiries.
Lead content curation: curating engaging, relevant and goal-driven content for social platforms and website blogs/newsletters.
Write website updates
Implement and update content calendar
Drive social media growth and engagement
Track growth and engagement, and report on social media analytics
Preferred Requirements
Registered in a University or College program that focuses on promotion, nonprofit management, marketing, communications, public relations, business and related fields
Informed and educated on the latest social media trends, rules and tools
Knowledge of WordPress, Adobe Illustrator and Photoshop preferred
Experience in content creation, and photography an asset.

Ability to work as a member of a team and supervise/facilitate management tasks.

Strong organizational, time management and communication skills.

Desire and willingness to work in a collaborative, innovative, flexible and team-oriented environment.
Location
Work will take place remotely, and on-site if Public Health guidelines allow at ICD offices. If the successful candidate does not live in the area/province, work and supervision will take place remotely. 
Compensation: $14.50/hour x 280 hours
Start Date: October 4
To Apply: Please Submit Resume and Cover Letter to [email protected]
ICD recognizes and celebrates the strength in diversity. Should you require accommodations during any stage of application process, please contact [email protected]ichallengediabetes.org