PD DAY Sports Camp


October 5, 2018




9:00 am - 4:00 pm

PD DAY Sports Camp


November 16, 2018




9:00 am - 4:00 pm

PD DAY Sports Camp


December 7, 2018




9:00 am - 4:00 pm
Event Phone: 877-776-0667

Continuing our successful partnership  with York Lions Camps, which offered youth with T1D, siblings and friends a top-notch summer camp, I Challenge Diabetes is excited to announce our upcoming PD Day Sports Camps! Participants are invited to join their peers living with T1D to swim, play basketball, soccer and other gym and field games!
Friday November 16, our PD Days with the Pros @ York University will be hosting TWO new ICD mentors!
Welcome KALEB DAHLGREN, of the Humboldt Broncos, now playing York Men's Hockey,
and ANISSA GAMBLE, a fierce competitor playing for the CWHL's Toronto Furies!
These elite T1 athletes will be leading a ball hockey challenge, and two MVPS will be their special guests at a game – and may even get to drop the puck!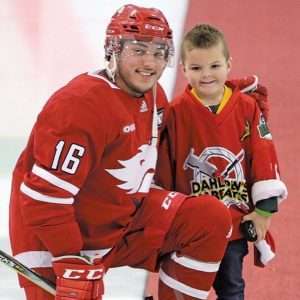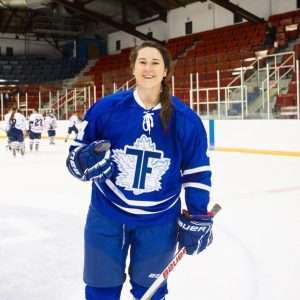 Camp Overview: This camp is a multi-sport PD day program at York University that will provide diabetes support, education, mentoring and normalization all integrated with awesome workouts, skill development and a whole lot of sports camp fun for all ability levels. 

Our leaders integrate diabetes management into the camp day seamlessly, giving you a chance to send your child to camp with their friends or siblings, with the support they need to fit right in and have fun.
Who: ICD Sports Camps are open to children with and without type 1 diabetes aged 5-15.
What:  Sample daily schedule.Please note, lunch and snacks are not provided. Low supplies will always be on hand. 
9am                    Arrival warm up/diabetes management strategies
10am – 12pm     Snack/BG check/Field and gym sports with York instructors
12pm – 1pm      Lunch/BG check and carb counting games!
1pm – 3pm        Swim
3pm -4pm –      Snack/BG check/Gym games
4pm                   End of day cool down/reflection on diabetes management strategies
When: Friday November 16 2018
Time:  9:00 am until 4:00 pm. Early drop off at 8 am and late pick up until 5 options are available.

Where: York University, Tait McKenzie Centre, 4700 Keele St., Toronto, Ont.
Bus lines arrive directly from places like Square One and York U is now accessible by TTC Subway. We can plan for support to guide participants for the short walk from the drop off to the athletic facilities.
Cost: $30 per day and the cost of online credit card processing fee (or call in to register with cheque or cash).  Add before and after care for $15/child per day.
If finances are a barrier, please contact us at [email protected]  to enquire about our empowerment fund.
Address:
4700 Keele St.
,
Toronto
,
Ontario
,
Canada
,
M3J 3T8