Annual Holiday Skate


December 15, 2019




12:30 pm - 2:30 pm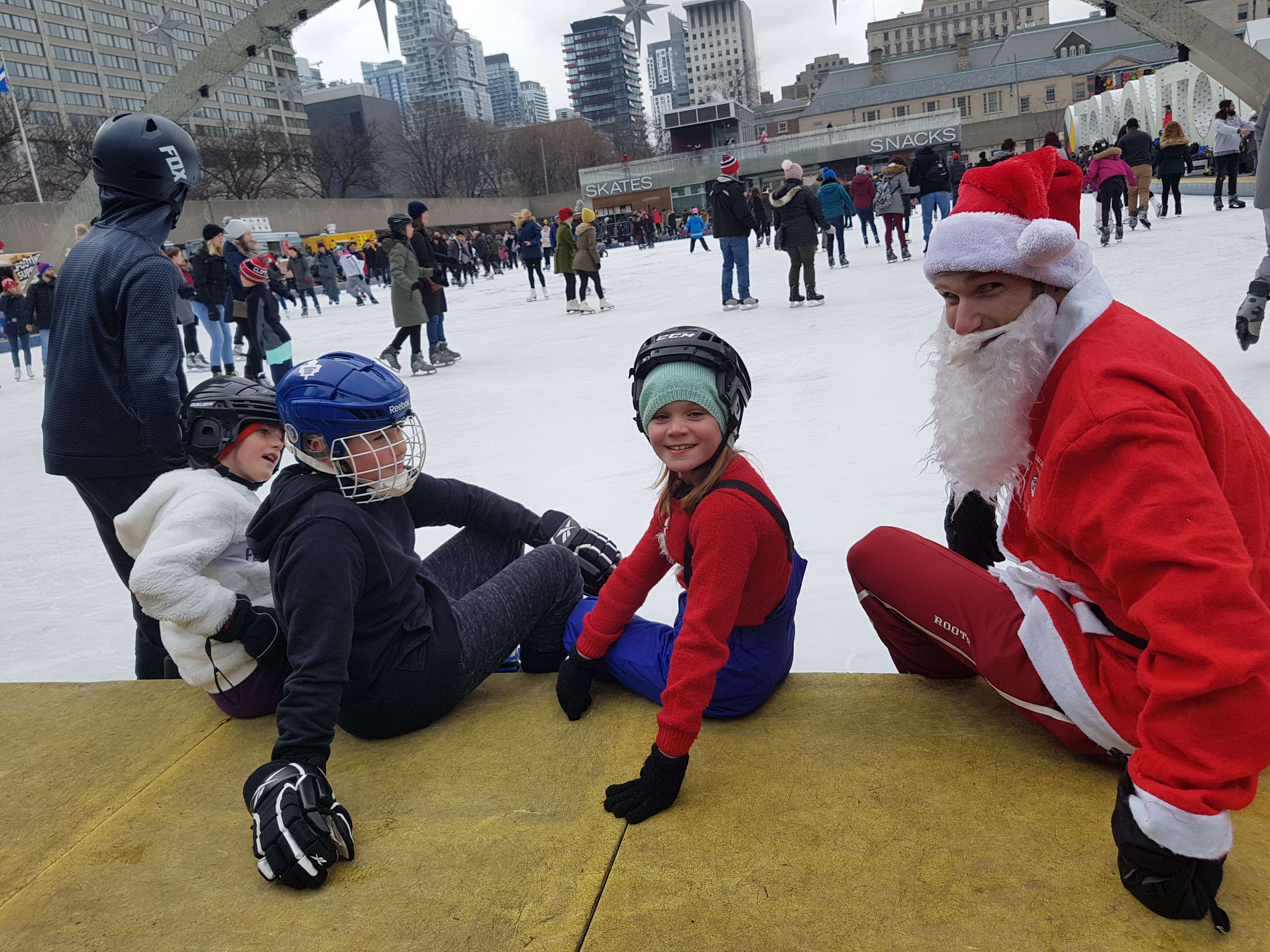 ICD is once again hosting our Annual Holiday Skate! Enjoy great company, hot chocolate, and a little holiday treat. Connect with others in the type 1 community and discuss adjustments to diabetes management during the holiday season and solutions to some practical challenges. Too busy with shopping for the holidays? Drop the kids off and get your holiday shopping at the nearby Eaton Centre!
When: Sunday, December 15th we will be at the rink between 12:30-3pm
Where: Nathan Phillips Square 100 Queen St W, Toronto, ON M5H 2N2, Canada. Look for the ICD signs rink side. 
Who: Anyone with type 1, their families, friends or partners.  All ages and skill levels welcome!
Cost: This is a free event. Just come out and enjoy.
Skate Rentals are available at the rink- $5 for kids 12 and under, $10 for 12+, Skate sharpening is $8.
Donations: ICD relies on the donations of people just like you to help run these programs at no cost. If you are able to contribute, financially or otherwise, please email: i[email protected]
Questions: Email: [email protected] or call: 1-877-776-0667
Thank you to our program sponsor Medtronic Diabetes Canada for their continued support of our organization!

Address:
100 Queen St W
,
Toronto
,
Ontario
,
Canada
,
M5H 2N2