Annual Holiday Skate Party


December 15, 2018




12:30 pm - 2:30 pm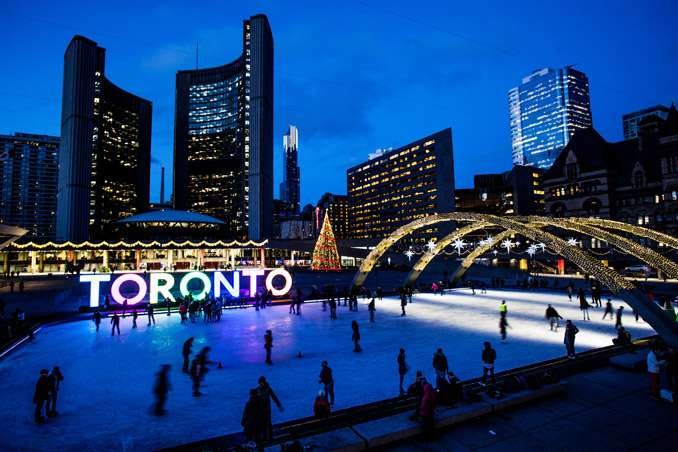 ICD is hosting our Annual Holiday Skate party! Join us as we enjoy good company, food, BG's and friends. Too busy with shopping for the holidays? There will be opportunity for you to drop the kids off so parents can get their holiday shopping at the Eaton Centre and the rest of the family can enjoy the night with ICD!
The event will feature hot chocolate, followed by a couple of hours on the ice.
When: Saturday, December 15th we will be at the rink between 12:30-2:30 pm
Where: Nathan Phillips Square 100 Queen St W, Toronto, ON M5H 2N2, Canada. ICD will be set up with snacks and hot chocolate.
Who: Anyone with type 1, their families, friends or partners.  All ages and skill levels welcome!
Cost: This is a free event. Just come out and enjoy the good company.
Pay what you can.
Skate Rentals are available at the rink- $5 for kids 12 and under, $10 for 12+, Skate sharpening is $8.
Purpose: An opportunity to have some fun on the ice and connect with others in the type 1 community. This event aims to discuss adjustments to diabetes management during the holiday season and solutions to some practical challenges.
Donations: ICD relies on the donations of people just like you to help run these programs at no cost. If you are able to contribute, financially or otherwise, this will assist us in hosting this event in order to keep more coming you can donate online to ICD or bring cash to the event. We are a registered Charity with the CRA and can give tax receipts for a $25 donation or more. For in-kind donations please Email: [email protected]
Questions: Email @: [email protected] or call us @: 1-877-776-0667
Address:
100 Queen St W
,
Toronto
,
Ontario
,
Canada
,
M5H 2N2