Bike Toronto to Burlington


June 22, 2019




8:00 am - 3:30 pm
A distance ride for those who love to cycle or a challenge for those who want to join in for their first distance ride! Either way, we've got some riders who want to fine tune their skills. If you've got diabetes or want to support someone who does, join in this fun summer ride that will test your legs and blood sugars with options from 60 to over 100km!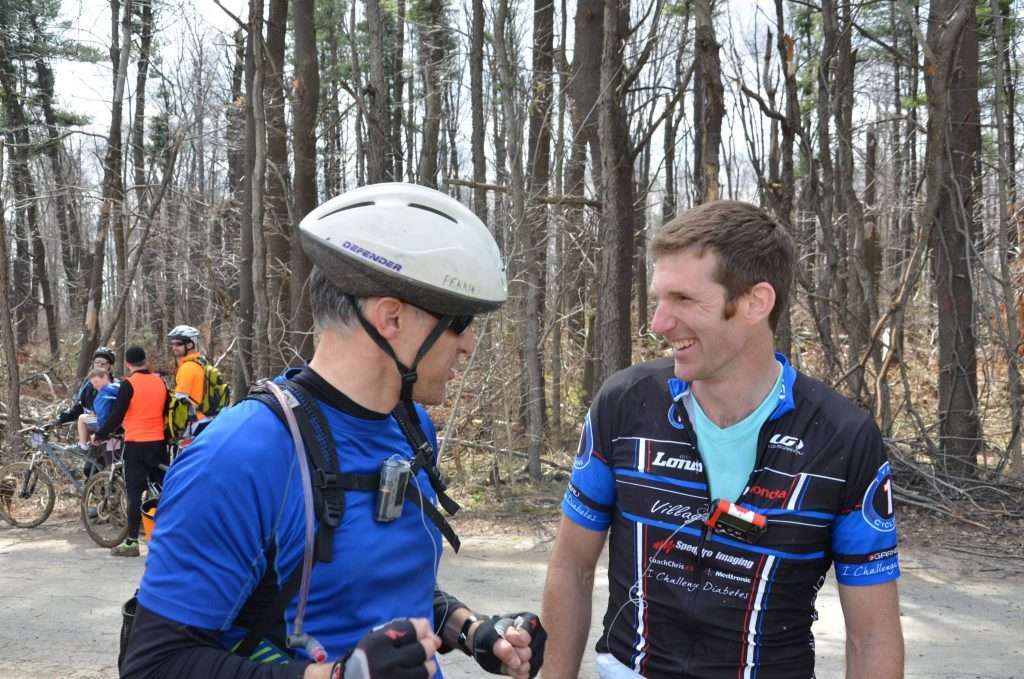 We will be heading from Toronto to Burlington along the lake shore and path systems. We'll have a group departure and ride at a nice social pace and at some point we'll likely split into two groups: relaxed pace and faster pace. ICD will provide a picnic lunch for all riders at Spencer Smith Park right along the waterfront. From there, riders are welcome to either hop on the train home or continue the ride.
Who: You don't have to be a super star, have diabetes or wear spandex…however if you have all three of those going for you then you MUST come out! Lots of options for you if you let us know we'll do our best to accommodate: 0ur faster group will be riding at approximately >30km/hr and the more leisurely paced group should be able to maintain 20-25km/hr.  Attendees can opt to join for only a segment of the ride so if you're not quite up to the full distance, not to worry. Join us for whatever portion you're comfortable with just be sure to communicate in advance so we can tell you where to meet us. MUST be comfortable riding a bike.
Where: Beginning in Toronto at Exhibition Go Station. From there we'll head west along scenic waterfront trails.
When: Saturday June 22, 2019
8:00am   Please be at Exhibition Station ready to bike
8:15am     Depart Toronto and heading west to Burlington (full route is 60 km to the Spencer Smith waterfront park)
10:30am   Faster group arrives early and continues down the Breezeway trail for an additional 25km loop
11:30am   Both groups should arrive and enjoy a nice picnic lunch in the Spencer Smith Park together.
12:30pm   Lunch concludes and those wishing to train back can head to the go terminal (3.5km away by bike), bikers can bike and any enthusiasts can hop back on the Breezeway for another 25km to make it a full century ride – a cycling term for 100 miles in a day!
3:30pm    All riders expected to be home 
What to Bring:
a bike,
helmet
Dex4/Clif bars or some form of supplies for potential lows.
a great attitude
feel free to bring a change of clothes or a small bag
if you'd like to contribute to lunch, Donations are always welcome
Cost : There is no cost for this event.
***Taking the Go train to travel back will cost, so please plan ahead if that is your preference.
We all know that exercise and type 1 diabetes isn't that straight forward, but the more you pool together your knowledge with others the smarter you will get. You'll find our group has a wealth of knowledge, a lot of fun and  inspires each other to go for more.
Questions? Call 1 877 776 0667 or email us at [email protected]
Address:
11 Princes' Blvd
,
Toronto
,
Ontario
,
Canada
,
M6K 3C3