Bowron Lakes Paddling Expedition


July 30, 2018 - August 8, 2018




10:00 am - 12:50 pm
An exclusive adventure for youth aged 14+ with T1D to embark on an 8 day wilderness canoe circuit in a world renowned location with internationally accomplished T1D mentors Ariel and Chris. Explore an absolutely amazing part of Canada with the world's most experienced type 1 adventure leaders! All for the price of a week at Summer Camp!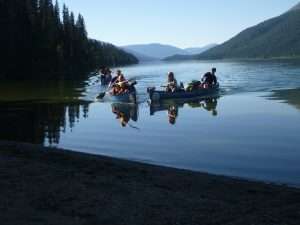 ICD is heading to the Bowron Lakes in British Columbia this July, will you join us? We will be canoeing a circuit lakes for 8 days through 116km of mountains, marshes, swift moving water and even get a taste of rapids! Don't worry, all rapids can be easily portaged and our guides will make sure you are always comfortable and supported. You will be sleeping in tents, cooking over fires and camp stoves, long relaxing paddles, fresh air, wildlife sightings and honestly more than words can describe!
Schedule: July 30 – Aug7/8th
July 30 – Early to mid morning departure – Group departs from Greater Vancouver Area and Edmonton.
– Mid day pick up for anyone flying into Prince George
– Early evening arrival at Beckers Lodge for all participants. Dinner, welcome activity and stretch the legs with a little night hike!
– Entire group double checks gear, packs and prepares for the journey of a lifetime!
July 31 – 7:30am Adventure begins after a hearty breakfast,
– 9:30am Orientation with BC Parks on Bowron lakes
– 10:30am Group picture as we start our 8 day trek and wave goodbye to the last road and car we'll see for 116 km!
– 2 to 2:30pm Expected arrival at the Bowron Lake boat launch after a brilliant last days paddle through the Bowron river marshlands where previously the group spotted all manners of wildlife including a moose cow and her two young calfs, eagles and osprey, fish and turtles.

Aug 7 – Arrival at 1pm at the top of Bowron Lake Circuit. Rinse and clean boats, return to rentals and options to stay another night are included in the cost or the journey home can begin as the group is tidied up! Hot showers, cabins and a fresh meal for those who chose to stay with departure Early Aug 8th.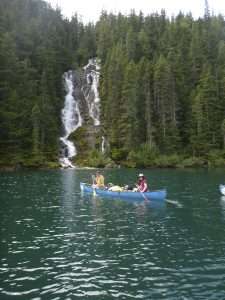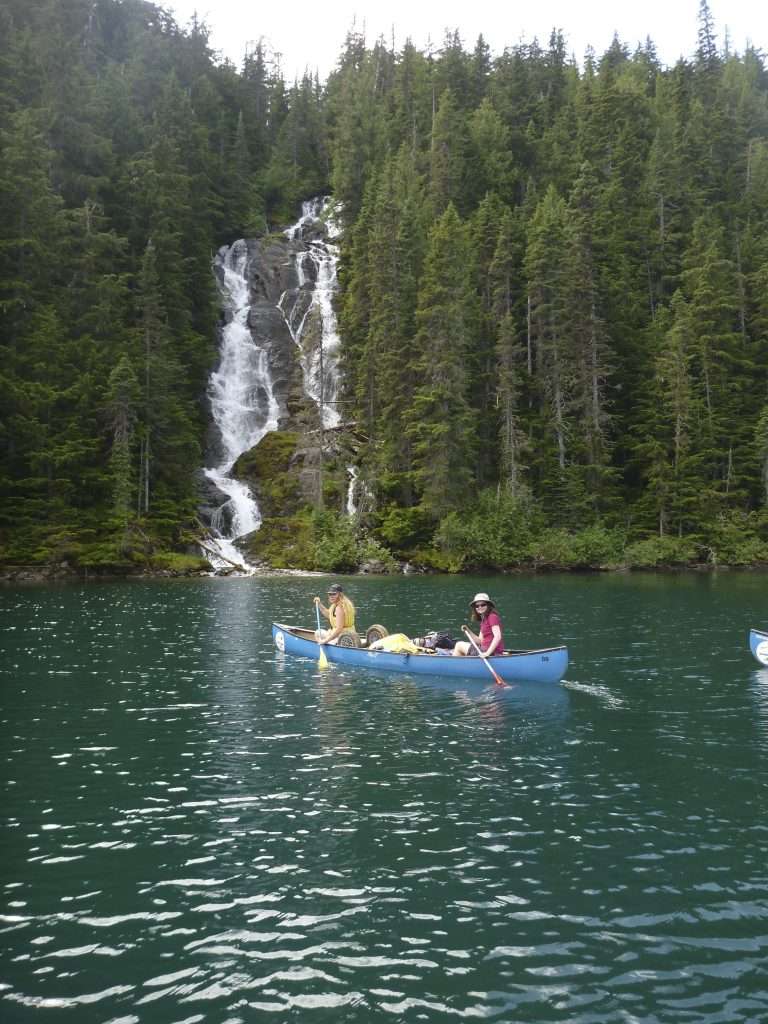 Where: Bowron Lakes Provincial Park is located just east of the city of Quesnel BC, just 40 min from boat launch with airport access daily.
The group paddles and portages a total of 116 km through a series of lakes and rivers which are considered among the best paddling locations in the world! The Bowron Lakes Provincial Park, BC circumnavigates a mountain range and provides a diverse range of natural features to enjoy over the 8 days on trip. For those at home, we'll have a satellite gps that will be tracking our movements and broadcasting them live along with occasional messages to update our family and friends about the journey. Last years messages included amazing experiences like up-close animal sightings, exploration of snow caves left behind by recent avalanches, beautiful waterfalls and thrilling rapids all from the safety of an expert lead expedition.
Be sure to check out pictures from the last Bowron Lakes Trip.
Directions: Drive north on Highway 97 through Quesnel, then follow signs onto Highway 26, which leads through Wells. Approximately 1km before the historic townsite of Barkerville, turn left onto the Bowron Lake Road. From there it's another 27 km to the park entrance on a wide, well-graded dirt road where a 25 unit frontcountry campground and the 116 km wilderness canoe circuit are located.
Who: This trip is open to teens and young adults with type 1 who are physically active and are looking for a challenge (14+ exceptions can be made for those with experience). Extensive canoeing experience is not required, but a general willingness to learn and try new things will insure success!
Support: We are able to support any level of control with type 1 diabetes as well as many other additional challenges. So don't think your blood sugars couldn't stand up to such an extreme challenge –  our guides are experts, experienced and excited to support you on this journey. We also regularly support all manners of food allergy, celiac disease and many other challenges (physical and mental), so don't be afraid to reach out and talk with our leadership team to develop a plan for an experience of a lifetime!
Why: We are all in the same boat (get it?). Come out and feel the support from others who understand what you are going through and will share in this learning experience. It is all about being inspired. This trip is back because of a young participant who asked to return 4 years later with Chris and Alan (guides from 2014) and the inspiration goes both ways. They have benefited so much from mentoring these strong youth and love to share these beautiful places and their expertise with others.


Cost:  $1200 will include all food, canoe and gear (tents, burners, tarps etc), satilite tracking and communication, insurance, professional guiding and we can even help with sleeping bags headlamps and a backpack if you need. (If finances are a concern please email to discuss with our team)
Early bird: $200 off if registered by April 1st
We will accept a $200 deposit with the remainder due by June 28th
(deposits made by April 1st will also qualify for the discount).
Our Leaders: This program has amazing leaders, who have lived and adventures with type 1 diabetes who love to mentor and share their skills and habits.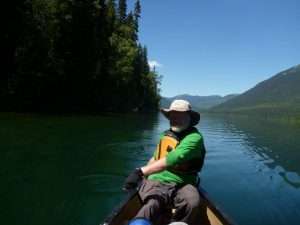 Alan Stewart   – 22 years in the air force, now an engineer with 19 years diabetes experience (father of Laura, a keen, skilled, participant), 14 years as a venture scout advisor with wilderness first aid, author of outdoor  risk management protocol and plenty of outdoor passion and experience to help guide our crew.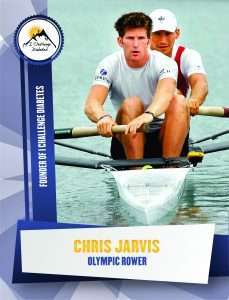 Chris Jarvis    – 19 years living with diabetes, 9 years of rowing for team Canada, 7 years leading youth and adult diabetes programming, an expert in diabetes and exercise management (published in several books etc.), founder of ICD, recipient of CDA National inspiration Award and DESA International Athletic Achievement award.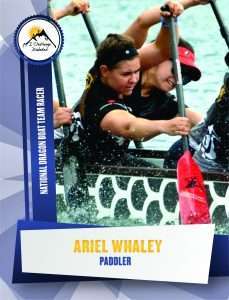 Ariel Whaley – 9 years living with diabetes, she has won 9 gold medals at the 2013 and 2015 World Dragon Boat Racing Championship as a member of the canadian National Dragon Boat Team. She is also a coach for Dragon Boat Canada and to share her love of the sport she also formed a Dragon Boat Team for teenages with T1D!
Questions?: If you have any concerns, let us know and we will do our best to help!       [email protected] Or Call: 877-776-0667
*Note: Please fill out the entire questionnaire as part of registration. If finances are a problem please contact us.
Other Info: Since we will be carrying all our supplies on our backs, it is VERY important to pack smart and pack light. We will provide gear lists as well as support you if you require gear rentals.
Likewise, dietary requirements will be accommodated for but some favourite items will need to be substituted (We are not carrying a flat of juice boxes in the Rockies… but we can carry juice crystals 🙂
Questions: Email: [email protected] or call 1-877-776-0667
Address:
342 Kinchant St,
,
Quesnel
,
British Columbia
,
Canada
,
V2J 2R4
Description:

Becker's Lodge is our departure /arrival hub where we have cabins and canoes waiting for us to sort gear! It's an awesome location and will take good care of us.