Parent Workshop


November 15, 2018




6:30 pm - 9:00 pm
Welcome to our workshop! We aim to bring you into a connected space of peers and advocates for a few hours, that will bring you confidence and support as we each do our best to help our T1D kids in schools thrive.
Our Kids in School Program is a collaboration with Campaign Chair and outspoken Advocate for T1 students and parents, Lisa Geelen. Lisa recently led a committee of Health Care Practitioners and major diabetes organizations, who took on provincial policy and ensured that diabetes care plans were included.
Topics of discussion include advocating for your T1D child in school, the roadmap to independence, and building a positive One Team Approach.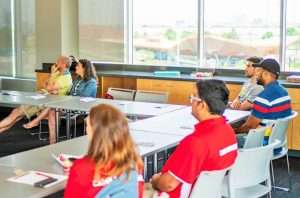 When: Thursday, Nov 15, 2018  6:30-9 pm
Where: Evergreen Community Spaces, PINE STUDIO
1709 8th Ave NE, Calgary
Cost: Free with registration.
Who: This evening program is for families who live with Type 1 Diabetes and are currently in the school system or will be entering it in the next year.
The Workshop:  Join ICD Founder Chris Jarvis, and Michelle MacPhee, creator of  WaltzingtheDragon.ca as we learn and share best practices and unique ideas in this interactive workshop. Our focus will be on approaches, tools, and strategies used to establish a positive relationship with schools, to support each child's daily management and enrich their education. 
Inquiries: Please email: [email protected] or call 1-877-776-0667
Address:
1709 8th Ave NE
,
Calgary
,
Alberta
,
Canada
,
T2E 5W5