Rock Climbing Workshop: Abbotsford


February 24, 2020




5:30 pm - 8:00 pm
Get ready to Climb, Boulder and Bolus with Medtronic & ICD in Abbotsford!

We are pleased to recognize Medtronic as a partner and sponsor of this event!
Connect with new friends, challenge your limits, and explore ideas for adventure, led by ICD founder and Canadian Olympian Chris Jarvis. Learn how the world's most advanced pump, the Minimed 670G, handles Chris' adventures!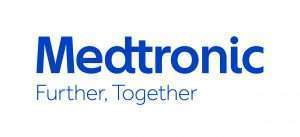 ICD is celebrating over 1000 participants learning to climb with integrated diabetes management in our workshops! We are leaders in exercise and diabetes with experts in the science who talk the talk and athletes who walk the walk. We've hosted thousands of type 1s in everything from a fun day of sport to week-long camps and extreme challenges. We focus on how to manage diabetes effectively in the midst of real life challenges and use active programs to bring strategies to life. If you're looking to share an afternoon of activity, build on diabetes skills or see why ICD has a 100% participant response rate for motivation to live better with diabetes, come pay us a visit.
Our leaders include passionate and world class athletes who can provide participants with knowledge of life with T1D that can help them reach their goals. Participants will get active as a group and dive into a variety of exercise while managing diabetes together.
When: Monday February 24, 2020   5:30 pm – 8pm
Where: Project Climbing Centre, 34100 S Fraser Way #3, Abbotsford, BC V2S 2C6

This event is open to Type 1s of all ages, their friends and family members. Our leaders will teach you from the beginning or challenge you to be your best. Please bring a water bottle, diabetes supplies, test kit, running shoes, low supplies and snacks. 
Dinner will be provided!
There is NO COST for this event.
Questions? Email: [email protected] or call: 1-647-794-0256 / 1-877-776-0667
Address:
34100 S Fraser Way #3
,
Abbotsford
,
British Columbia
,
Canada
,
V2S 2C6