November 1, 2017




6:00 pm - 8:30 pm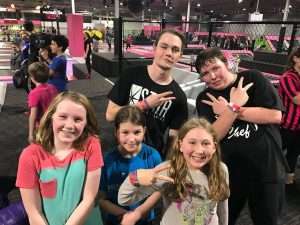 What: Our leaders include passionate and world class athletes who can provide participants with knowledge of life with T1D to help them achieve their goals. Participants will get active as a group and dive into the ups and downs of exercise while managing diabetes together.
Join us to learn more aboutType 1 Diabetes and Exercise from Chris Jarvis, Canadian Olympic Rower and about the new MiniMed™630G Insulin Pump.
Who: Type 1s of all ages are welcome and may register friends or family members. All skill and levels in both sport and diabetes management. Our leaders will teach you from the beginning or challenge you to be your best.
Where:SkyZone, Windsor
Who: Type 1 Diabetics, friends and family.
Schedule: Check in to Sky Zone: 6:00
Jump and Trampoline activities: 6:30-7:30
Food and discussion: 7:30-8:30
Cost: Free
*If you do not currently own "Trampoline socks" the facility will require you to purchase those for an additional $3.00
How do I Register?: If you're interested in attending please RSVP to [email protected]
Address:
Address: 7654 Tecumseh Rd E
,
Windsor
,
Ontario
,
Canada
,
N8T 1E9