Milton Soccer


September 8, 2019




4:00 pm - 7:00 pm
T1s and their friends and families are invited to join ICD and Milton Outdoor Pickup Soccer for a fun evening on the soccer field. Soccer drills and skills for adult and kid players! Varying skill levels welcome. Food and family activities will be available, and the playground is open to the littles!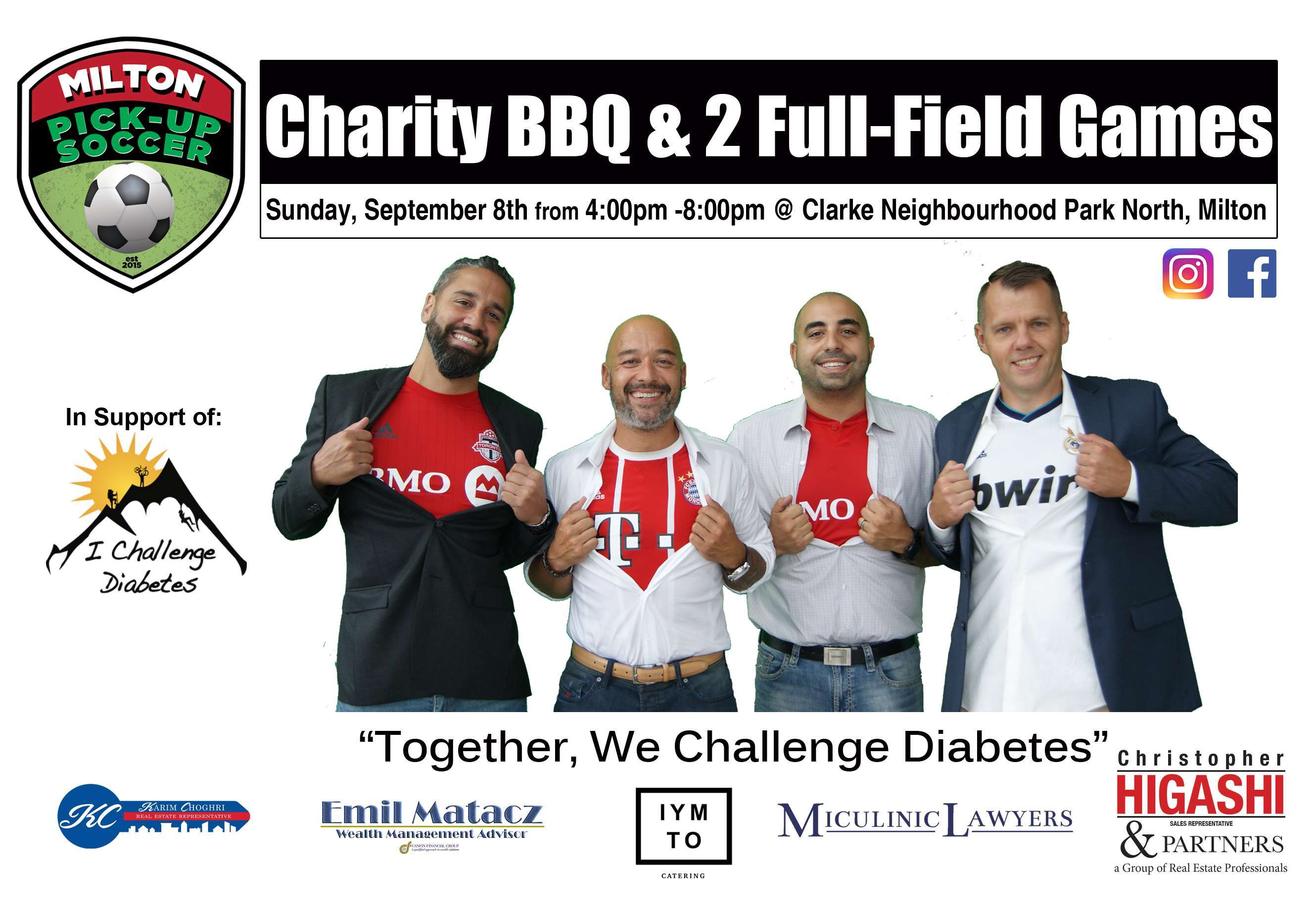 When: Sunday September 8,   4-8 pm
Where: Clarke Neighbourhood Park, Milton ON
Diabetes Education and Empowerment: We don't let diabetes stop us from performing at our best. We take on challenges together, and share strategies for optimal and safe diabetes management on and off the field. ICD mentors and coaches bring a wealth of experience and knowledge. Bring your best tips to share!
Questions, comments? Finances a barrier? Please contact ICD at [email protected]
Address:
1170 Laurier Ave
,
Milton
,
Ontario
,
Canada
,
L9T 0W9