Exercise and Excellence Snow Tubing


January 31, 2020




9:30 am - 3:30 pm
Come out and join ICD for a day of tubing fun, peer mentorship & Parent Workshop.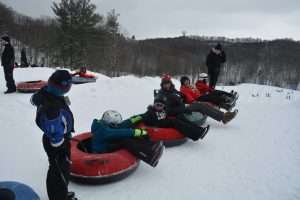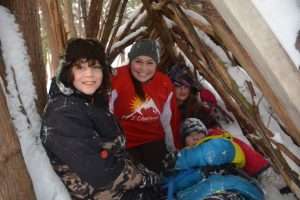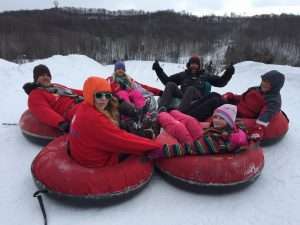 We would like to thank Dexcom for their generous sponsorship of this event!

ICD is a leader in exercise and diabetes with experts in the science who talk the talk and athletes who walk the walk. We've hosted thousands of type 1s in everything from a fun day of sport to week-long camps and extreme challenges. We focus on how to manage diabetes effectively in the midst of real life challenges and use active programs to bring strategies to life. If you're looking to share an afternoon of activity, build on diabetes skills or see why ICD has a 100% participant response rate for motivation to live better with diabetes, come pay us a visit.
Our leaders include passionate and world class athletes who can provide participants with knowledge of life with T1D that can help them reach their goals. Participants will get active as a group and dive into a variety of exercise while managing diabetes together.
When: Friday, Jan 31st  9:30am-3:30pm
Where: Horseshoe Center at Horseshoe Resort, Barrie Ontario.
Find the directions HERE.
Who: This event is open to anyone who has type 1, their friends, and family.
Snow Tubing Requirements at Horseshoe Valley:
Height Requirements: 42″ (3 ft 6 in)

No age requirement as long as height requirement is met

All riders will ride down the hill in their own tube.
A Parent Workshop will run from 10am to noon, to share and learn from other families living with T1D and clinic supports! Parents wishing to join the kids on the hill after lunch will need to purchase a tubing pass. Lunch is provided.
Tickets: All tickets include lunch!
Tubing Ticket

: $40 will cover your day of tubing & world-class mentorship.

Parent Tubing Ticket:

$40

snow tubing ticket for the day or afternoon

Empowerment Fund

: $0

Parent Workshop Ticket :$0
Empowerment Fund: Tickets at the Empowerment rates are made available through individual donations and corporate sponsorships. At ICD, we firmly believe that finances should never be a barrier to participation in our programs. To ensure our events are accessible to all, please choose the ticket that works best for you.To learn more about our impact and Empowerment Fund please click here
Donations: While our tickets reflect the most accessible options available to our participants, we encourage those who are able and willing to give back to donate above and beyond the ticket cost. You can become a donor today, and help us to keep all of our programs open to all. Tax receipts issued.

Questions? Email: [email protected] or call: 1-647-794-0256 / 1-877-776-0667
Venue Phone: 705-835-2790
Venue Website: https://horseshoeresort.com/
Address:
1101 Horseshoe Valley Road West
,
Barrie
,
Ontario
,
Canada
,
L4M 4Y8