ICD Activity Day


February 16, 2018




12:00 pm - 4:30 pm
Come join ICD on this PA Day! You Can run, jump, flip and play with the I Challenge Diabetes team but that is not just all! We will also be heading over to Michael for some Arts and Crafts and well!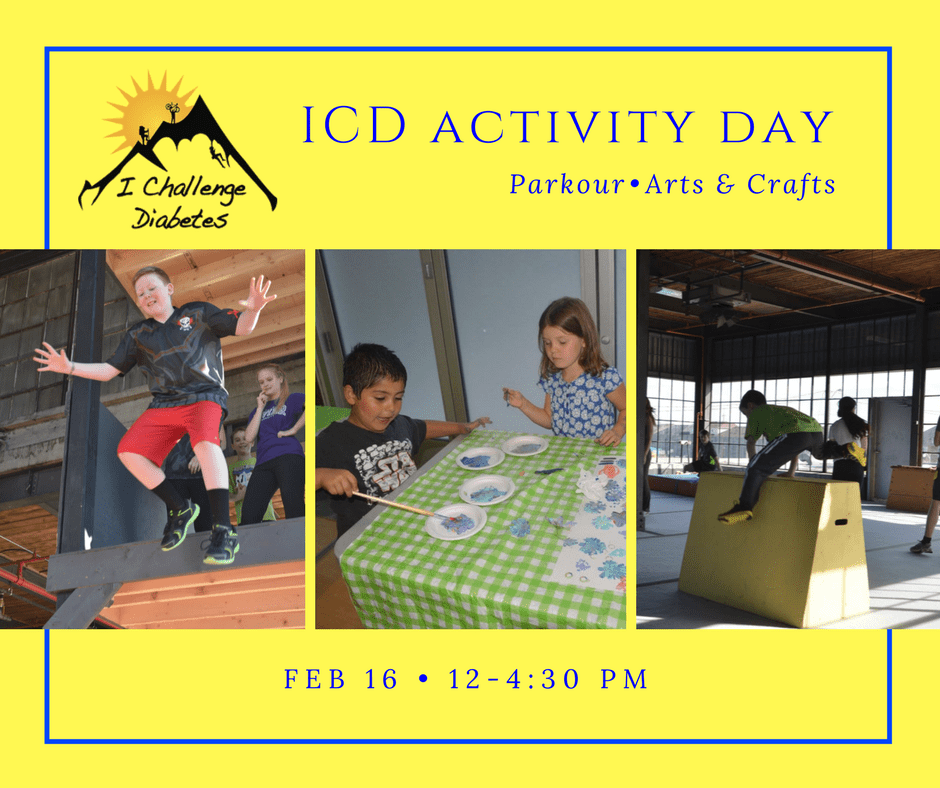 What: We will start the day off with A fun Parkour lesson involving climbing, running, jumping, and tricks. Take a chance and try something new! We will undoubtedly learn some tips and strategies to take on a new sport with diabetes!After snack and catching our breath after that activity we will then head over for a special art activity at Michael's! 
When: Friday Feb 16th 12-4:30 pm   
Where:
Drop off :The Monkey Vault Toronto
Pick up: Michael's, Toronto

From the parking lot look for ICD signs leading you to the entrance which is located on the side of the building.
Who: This event is children aged 5-13
Tickets:
Activity Ticket

: $40.00 + Credit Card Processing Fee

Pay at the door

: Unable to pay online ,this option lets you register and then pay  at the door.

Empowerment fund

:Finances should not be a barrier! Selecting this option allows us to use funds that we have set aside to ensure everyone is able to make it out to our events.
Cost: $40per participant, spectators are free
We want everyone who would like to attend this program to be able to do so. Finances should not be a barrier! Bursary options and reduced fee options are available. Contact us for more info.
Email: [email protected]
Address:
75 Carl Hall Rd Unit 15
,
toronto
,
Ontario
,
Canada
,
M3K 2B9