ICD Sports Camp: Calgary


November 9, 2019




10:00 am - 4:00 pm
Event Phone: 877-776-0667

I Challenge Diabetes, Alberta Children's Hospital and C-Pak are excited to announce our upcoming Sports Camp! Participants are invited to join their peers living with T1D to take part in a multi-sport, one day workshop with ICD coaches and mentors! All this, within ICD's framework of optimizing blood glucose management during exercise and creating a positive, supportive environment where kids can learn and grow together. We are fully prepared to help kids, teens and parents with diabetes management tasks, carb counting, bg checks, injections, and troubleshooting.
The morning features an informal Parent Workshop for parents and caregivers to come together to discuss common challenges and triumphs, while the kids have a blast with our team. Then join up with the group for a healthy lunch and carb counting games!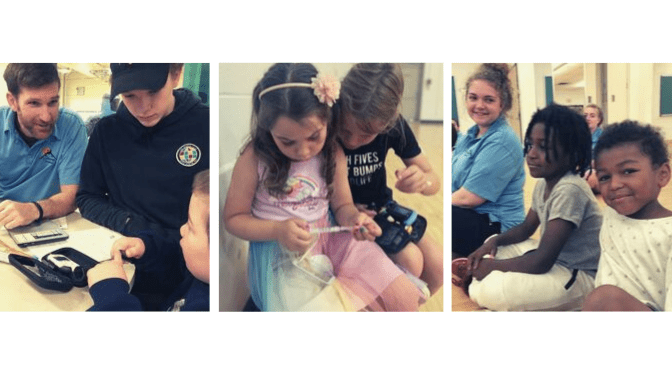 When: Saturday November 9
Time:  10am – 4pm
Who: Open to children and teens with and without type 1 diabetes, siblings, friends and families.
Cost: $40 
Where: Alberta Children's Hosptial, Calgary
Lunch will be provided! Please bring a water bottle, diabetes supplies, test kit, running shoes, low supplies and snacks. We will have Dex4 glucose tabs and Clif bars on hand.
Agenda for the Day
10:00 – arrival/sign in/intros
10:15 – BG check and snack
10:30 – Kids head to the gym for some sports camp fun, parents head to meeting room for Parent Workshop
12:00 – BG check/Lunch together (parents and kids) diabetes discussion and games
1:00 – Kids head back to the gym and other rooms for activities
3:30 – Back together for bg checks, reflection on diabetes management strategies/close day
4:00 – End of day
Read more about our Sports Camp programs here.
If finances are a barrier, please contact us at [email protected] to enquire about our empowerment fund.
Thank you to our program sponsor Medtronic Diabetes Canada for their continued support of our organization!

Address:
2888 Shaganappi Trail NW
,
Calgary
,
Alberta
,
Canada
,
T3B 6A8