7th Annual Tobermory Adventure Camp


May 10, 2018 - May 11, 2018




12:00 am - 5:00 am
Event Phone: 1-877-776-0667
*NEW PROGRAM* Our Tobermory Adventures have drawn T1Ds from across Ontario as young as 13 years old. Now we are offering a program that gives you the full taste with a smaller portion of challenge. The FULL adventure camp explores a a larger section of the trail and more remote areas of the iconic Bruce Trail. We have planned this Intro to stay within 4km of the car but still explore lakes, forests, amazing cliff-top views, rock formations, look at or step into sea caves and turquoise waters all in an hours walk! It's a challenge by choice program (meaning you don't have to crawl in a cave if you don't want to, it's your choice!) supported with T1D mentors who know every step of these trails, how to pack perfectly, setup camp to be safe and cook amazing meals with just what you can carry on your back. We are also fully prepared to help with diabetes – carbs, sites, trouble shooting… there is even rumoured to be night time fairies who come around checking blood sugars that have been legendary amongst the teen hikers!
The program is ideal for tweens and teens not sure about being in nature… This place will convert most anyone and is open to youth age 8+ with T1D and welcomes a friend or family member to join in. We would welcome more family in our 2 days/1night of adventure but into the back-country we are limited. Our leaders and peers living with T1D who understand the highs and lows of diabetes have recommended this program to peers 100% in our surveys. You will feel connected, develop skills you can take with you anywhere and stay motivated with memories of the glittering turquoise waters of the Georgian Bay.
(Mentors joining from our back to back "Intro To Adventure Camp")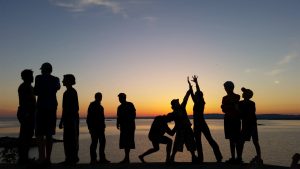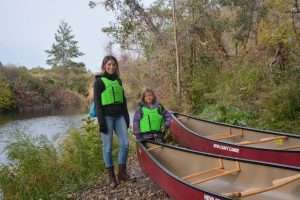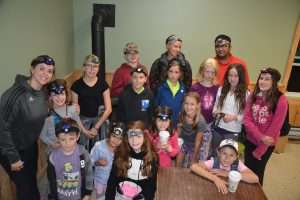 What:
4 Day/ 3 Nights of camping adventure on the stunningly beautiful Bruce Trail. This amazing experience unites type 1s who might not be sure if they like adventure yet or know but want to buff up their skills guided by the most experienced leadership team for T1D's outdoor education in the world. Our Intro to Adventure is an amazing opportunity to take in the beautiful Georgian Bay and having a T1D mentoring experience you won't find anywhere else!
Participants will be required to carry a backpack with some of their belongings on a 3.5 km trail to Storm Haven but we will provide a detailed gear list and review this with you to answer any questions. All camping gear will be provided if from cookware to lightweight tents and Mentors will ensure that no-one is carrying more than they can handle. Any questions can be answered easily by calling our office – 1-877-776-0667.
We have received equally powerful testimonials from participants who love adventure to those who would not dare squiggle into a cave or even tip toe to the edge of a cliff! Likewise from those who are not sure about spending time with others with diabetes and never want to talk about it. Diabetes management is completely supported and get's easier each step taken on this trip.
Our Leadership team knows every square inch of this trail and has guided type 1 diabetics on thousands of km's of trails. Be sure to check out pictures from our previous Tobermory Hikes:
2017, 2016, 2015 , 2013 2012 and 2011
When:
July 5th 12 – 1:30pm arrival – July 8th 11:30am pick-up
(Transport from Toronto and Burlington carpool locations may be available)
Where:
We will be within the Bruce Peninsula National Park near Tobermory, ON for the duration with a satellite communication device tracking every step on the following schedule:
Day 1 Drop-Off, Explore Cyprus Lake and the grotto – campsite training
Day 2 Pack-Up Camp and hike to Storm Haven, a secluded beach front campsite below the cliffs. 
Day 3 Explore locally where there are amazing rock formations, swimming and caves!
Day 3b (optional) explore further down the trail to Cave point, a hidden gem rarely seen by anyone with huge cliff-top views and another secluded beach!
Day 4 Enjoy a last wilderness breakfast and pack up camp – hike back to Cyprus Lake Campground for pick-up.
We will be emailing registered participants with maps and more detailed directions as well as tracking every step live, broadcast on FaceBook!
Who:
This event is open to active kids with type 1 diabetes looking for an amazing outdoor experience, mentoring, peer support, learning strategies to make T1D life easier and free. The program is ideal for tweens and teens and family members who wonder how to handle diabetes in the woods as well as experienced teens looking to give back as mentors to support someone in our "Intro to Adventure Program". The Intro will be following our bigger adventure program back to back so that these hikers will know every step of the way. (See Mentor team below. All participants will receive a call to review gear and discuss the program to ensure a good fit. 2 teen leadership development spaces available upon approval, [email protected] for more info)
Participants who would like to bring a friend or family member are welcome to and additional spaces for the first night and local adventures can be added by phone or email. Please follow up to connect with our team to see if space is available. Friends without T1D are often immersed within our programs to learn about the complex decision making involved and become great supports while loving every second of the program.

Cost:
$320 early bird pricing until March 20th
$375 March 21st – May 20th
(those looking for transport should budget additional funds to contribute to ride-share)
Includes camping permits, all foods and snacks, tents, camp kitchen, back country safety equipment and ICD leadership and credit card processing fees. We are able to support additional needs for backpacks, high-end sleeping bags and head laps upon request but proper hiking shoes/boots, rain jacket, athletic wear are required – we will provide a detailed gear-list to help and answer any questions! Please inquire if you require financial support to help make this possible. 

Why:
There is nothing better to gain an appreciation for what you are capable of than stepping outside your comfort zone. Learn something about yourself and connect with others who understand the ins and outs of diabetes management and are living proof that the disease doesn't stop  you. This is a great opportunity to see take in picturesque views and discover what you can accomplish with the right support.
Other Info:
Since we will be carrying all our supplies on our backs, it is VERY important to pack smart and pack light. We will provide gear lists as well as support you with all but footwear, clothes and water bottles. Feel free to contact us if you have any questions surrounding your packing list.
Our Leaders:
This program has amazing leaders, type 1 diabetics living full lives who love to mentor and share the skills and habits that have helped them to go after their wildest dreams and enjoy the 'normal' day-to-day parts of life. Our ICD leadership team has lead more backpacking trips for type 1s than anyone else in the world. Featuring:

Chris Jarvis (T1D) – Has guided over 3,000km of trails for T1Ds, wilderness first responder and Canadian Olympian

Lisa Hill (T1D) – trail rookie, but decent bio… 
 
Evan Martin (T1D) – multi-year trail veteran

Amy Watkinson (T1D) – Multi-year trail Vet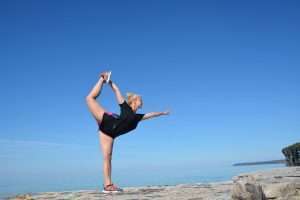 Dana Belore (T1D) – Multi-year trail vet

Questions:
Email [email protected] or Call 1-877-776-0667
Address:
469 Cyprus Lake Rd
,
Tobermory
,
Ontario
,
Canada
,
N0H 2R0