Kick off to Summer with ICD


June 8, 2019




9:00 am - 4:00 pm
Event Phone: 877-776-0667
Curious about our Diabetes Summer Camp at York this coming July? Or just feel like getting active with your  T1 friends? Join ICD at York University as we Kick Off the Summer together! We will have a blast on the field, in the gym and in the pool!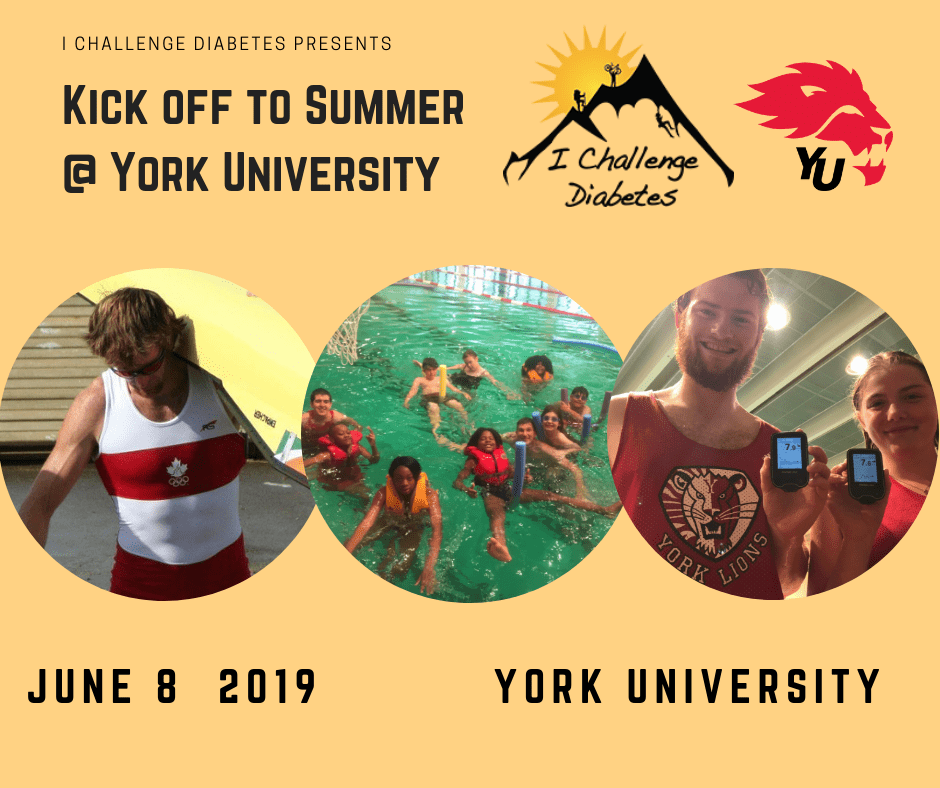 Overview: This is a multi-sport day camp at York University that will provide diabetes support, education, mentoring and normalization, integrated with awesome workouts, skill development and whole lot of summer camp fun for all ability levels.
Who: The program is open to children with and without type 1 diabetes ages 5  and up. High school aged volunteers can earn community hours.
When: Saturday June 8, 2019  9am – 4pm
Where: Tait McKenzie Athletic Complex, York University

Cost: $40 
Please note, lunch and snacks are not provided. Diabetic low supplies will always be on hand.
Diabetes Empowerment: We will connect with parents/caregivers at the start and end of the day to capture any directions from parents for the day and follow through with a flexible support plan. Any issues would be taken on by our team onsite. We track all tests, snacks and insulin. We are flexible with your needs and can build that confidence over the course of our programs.
From  a 2018 participant:
"I would first like to thank you so much for such an amazing camp!! My son had a great experience and met some new TD1 friends whom he still keeps in touch with.
The camp was great in that he was kept active all day and he looked forward to going every morning (which is no easy feat during summer vacay).Having the different spokespeople talking about diabetes to the campers also had him coming home and talking about his day and what he learned.
I loved it too!! As a parent of a child with T1D leaving your child with anyone for a length of time by themselves is very worrisome, but by day 2 I was so excited that I could leave Junior and not worry about him being taken care of properly. The multiple checks throughout the day kept his blood sugar in check. Thank you ICD for a fantastic experience!!"
For any questions or comments or if finances are a barrier, please contact ICD at [email protected]
Address:
4700 Keele St.
,
Toronto
,
Ontario
,
Canada
,
M3J 3T8