Parkour Night at the Monkey Vault


February 16, 2018




6:30 pm - 9:00 pm
Come run, jump, flip and play with the I Challenge Diabetes team! No previous  experience required, we'll give you a lesson and show that no matter your level, Parkour can be for everyone. Monkey Vault staff will demonstrate and modify all exercises according to your level so that each person, young and old can enjoy this incredible sport!
Just like with diabetes, sometimes things seem impossible…but with the right support, you can overcome and vault over any obstacle!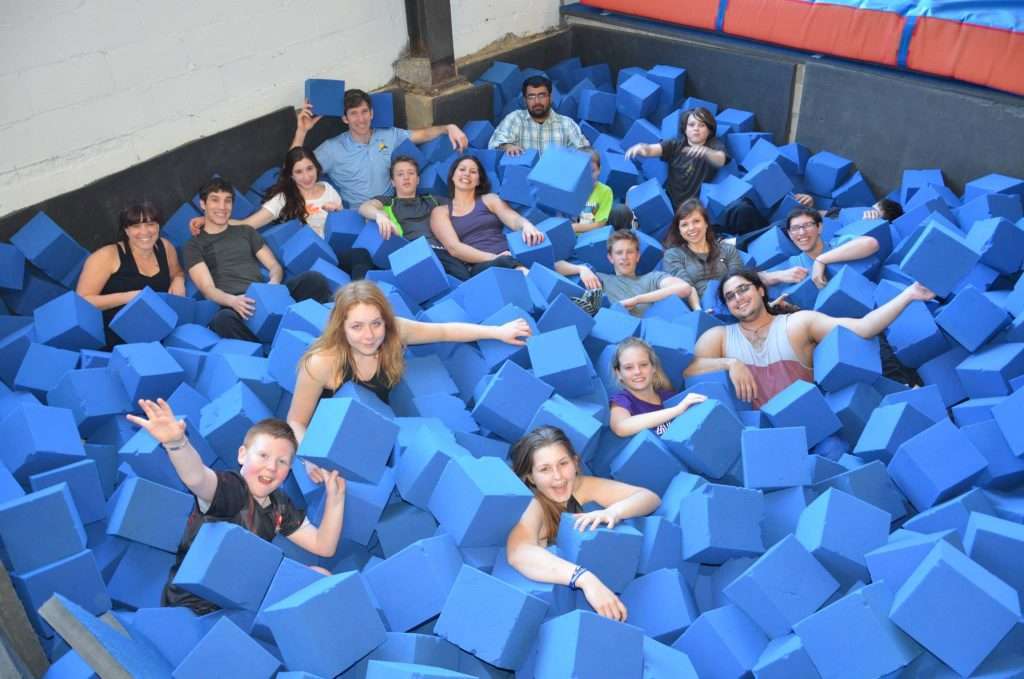 What: A fun Parkour lesson involving climbing, running, jumping, and tricks. Take a chance and try something new! We will undoubtedly learn some tips and strategies to take on a new sport with diabetes! ICD will take an hour long beginner parkour lesson with the Monkey Vault training staff.
When: Friday Feb 16 th 6:45 pm – 9pm    
Where: The Monkey Vault Toronto
From the parking lot look for ICD signs leading you to the entrance which is located on the side of the building.
Who: Anyone with type 1, plus families, friends or partners. All ages and skill levels welcome!
Tickets:
Parkour Ticket

: $30.00 + Credit Card Processing Fee

Pay at the door

: Unable to pay online ,this option lets you register and then pay  at the door.

Empowerment fund

:Finances should not be a barrier! Selecting this option allows us to use funds that we have set aside to ensure everyone is able to make it out to our events.
Cost: $30 + Credit Card Processing Fee , per participant, spectators are free
We want everyone who would like to attend this program to be able to do so. Finances should not be a barrier! Bursary options and reduced fee options are available. Contact us for more info.
Address:
75 Carl Hall Rd Unit 15
,
toronto
,
Ontario
,
Canada
,
M3K 2B9