Sandy Beach Spring Fling


May 23, 2018




4:30 pm - 8:30 pm
I Challenge Diabetes and C-PaK are teaming up again to deliver a great evening of fun, mentoring as we connect, challenge and explore Sandy Beach Park in Calgary's SW. Eat, play and be merry with peers who understand.
We'll have a potluck style dinner and ICD will be showing off some of it's back country kitchen skills to inspire you in your summer camping. Join us and experience what our outdoor programs have to offer the T1D community with fun games for the whole family and an opportunity to ask our elite wilderness team anything you want. No experience required. Come rain or shine!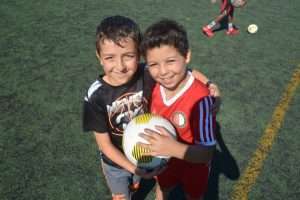 What: After some introductions we will get right into a couple of engaging activities. We are asking YOU to consider something to bring for food but will also have a little taste test of our back-country kitchen. That means you get to see the type of food we cook when we are leading groups with type 1 through the wilderness without power and carrying all our gear through to see the most spectacular views the world has to offer. We'll test our blood sugars together, carb count it up, bolus and enjoy a group dinner. We'll have a bit more fun and then wrap up with some s'mores grilled over the bbq. Timing can be flexible for and any dietary restrictions with expertise in gluten free cooking!
When: May 23rd 2nd, 2018 4:30 pm-8:30pm
We will be eating at 6:00 so for parents with younger children or other activities can plan your schedule, we just ask you to let us know when to expect you!
Where: Sandy Beach Park. Picnic spot #1
4500 14a St SW, Calgary, AB T2T 2V8
Who: Any individuals with T1D, friends, and family. All ages are welcome!
Cost: There is no registration fee for this event. Tickets are limited so please rsvp!
Other Information: Please bring a water bottle, test kit, insulin (pens or backup sites), low blood sugar supplies and weather appropriate attire. We will be doing a picnic style dinner and encourage everyone to bring something to share with other families. If you want to bring something but can't decide on what to please let us know and we can suggest certain items
COMING SOON!!
Check in with our team here about our August "Intro to Adventure" that is hitting the ground at Upper Kananaskis Lake! Join our experienced leadership team as we take T1 into the woods for a night and explore a therapeutic adventure that will lower your stress levels and your blood sugars!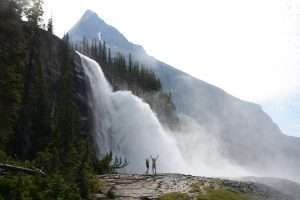 Questions: Email: [email protected] or call: 1-877-776-0667 /
Venue Phone: 877-776-0667
Address:
4500 14a St SW
,
Calgary
,
Alberta
,
Canada
,
T2T 2V8