Family Hike - Sooke BC


October 14, 2018




11:00 am - 3:00 pm
I Challenge Diabetes  is heading your way to deliver a great day of hiking and mentoring as we connect, challenge and explore Mt Quimper trail just outside of Victoria,  BC. Eat, play and be merry with peers who understand.
We'll have a camp style lunch  and experience what our outdoor programs have to offer the T1D community with fun for the whole family and an opportunity to ask our  wilderness team anything you want. No experience required. Come rain or shine!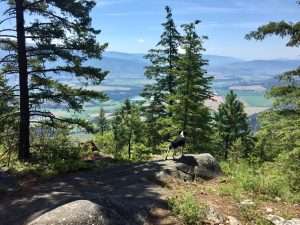 What: After some introductions we will hike and explore  the forested trails, to several smaller summits, and rock bluffs, exploring Mt Quimper. We are asking YOU to consider something to bring for food but will also have a little taste test of our back-country kitchen. That means you get to see the type of food we cook when we are leading groups with type 1 through the wilderness without power and carrying all our gear through to see the most spectacular views the world has to offer. We'll test our blood sugars together, carb count it up, bolus and enjoy a group lunch. Any dietary restrictions can be accommodated with particular expertise in gluten free cooking!
When: October 14th , 2018 11:00 Am- 3:00pm

Where: Sea to Sea Regional Park Trailhead–  map and directions below
Who: Any individuals with T1D, friends, and family. All ages are welcome!
Cost: There is no registration fee for this event. Tickets are limited so please rsvp!
Other Information: Please bring a water bottle, test kit, insulin (pens or backup sites), low blood sugar supplies and weather appropriate attire, including shoes with soles that are good for climbing – no flip flops! . We will be doing a camp style lunch and encourage everyone to bring something you can bring on the trail with to share with other families. If you want to bring something but can't decide on what, please let us know and we can suggest certain items.  
Questions: Email: [email protected] or call: 250-480-1100
Address:
Sooke Mountain Park Rd
,
Sooke
,
British Columbia
,
Canada
,
V9Z 0G5