ICD Summer Sport Camp


July 6, 2020 - July 31, 2020




9:00 am - 4:00 pm
Event Phone: 877-776-0667
ICD Summer Sports Camp
Attend 1 or all 4 weeks of ICD's one-of-a-kind camp!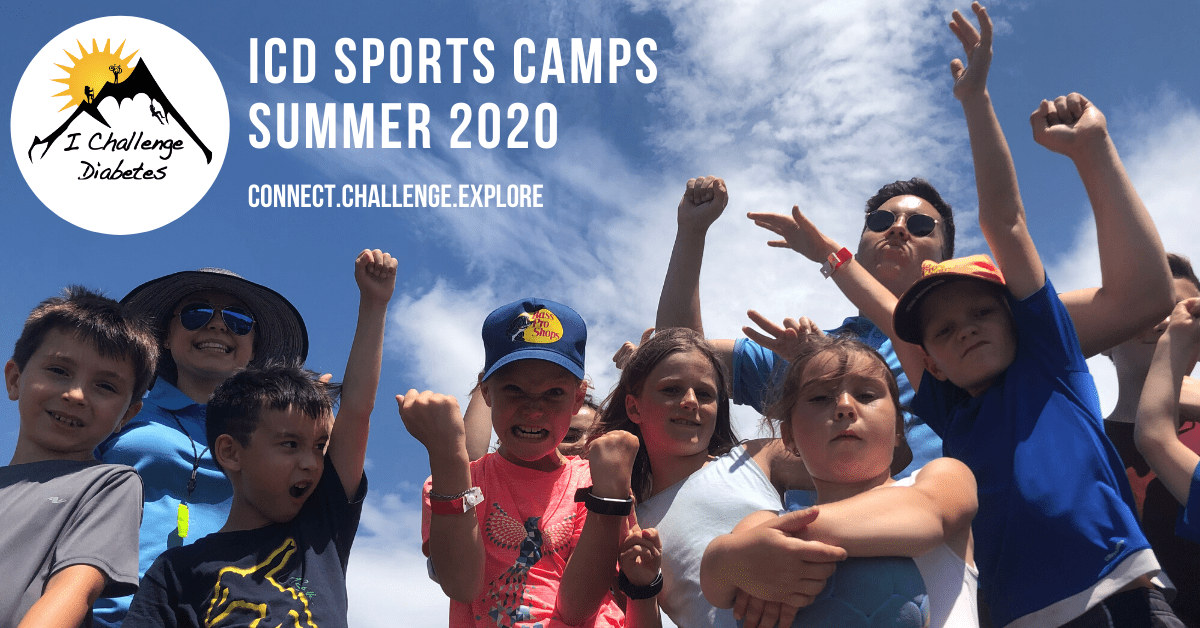 Our Sports Camps are multi-sport day camps  that provide diabetes support, education, mentoring and normalization, integrated with awesome workouts, skill development and a whole lot of summer camp fun for all ability levels.
Camp is open to children with and without type 1 diabetes aged 5-15 each week, in an inclusive framework to allow T1Ds to participate alongside their peers. Campers aged 13-15 years participate in our integrated leadership development program. Youth 16+ are welcome to apply to volunteer!
We will connect with parents/caregivers at the start and end of each day to capture any directions from parents for the day and follow through with a flexible support plan. Any issues would be taken on by our team onsite. We track all tests, snacks and insulin on our log sheets, integrated with activities to provide a daily print out with pointers for potential adjustments, where needed. We are flexible with your needs and can build that confidence over the course of our programs.
Our team includes passionate leaders and world class athletes who can provide participants with knowledge of life with T1D that can help them reach their goals. Participants will get active as a group and dive into a variety of sports and exercise while managing diabetes together. ICD is a leader in exercise and diabetes with experts in the science who talk the talk and athletes who walk the walk.
Camp runs for four weeks from 9am – 4pm each day. Before and after care available from 8:00am-9am and 4:00pm-5:00pm.
We are thrilled to be offering 2 fantastic locations for 2020.
York University
Week 1  July 6-10
Week 2  July 13-17
Week 3  July 20 -24
Brock University
ICD Sports Camp fees are $250 per camper per week. Options for financial assistance are available through our Empowerment Fund.If finances are a barrier, empowerment codes are listed in each ticket. Please choose the ticket that works best for you.
From a satisfied camp parent:
"I would first like to thank you so much for such an amazing camp!! My son had a great experience and met some new TD1 friends whom he still keeps in touch with.
The camp was great in that he was kept active all day and he looked forward to going every morning (which is no easy feat during summer vacay). Having the different spokespeople talking about diabetes to the campers also had him coming home and talking about his day and what he learned.
I loved it too!! As a parent of a child with T1D leaving your child with anyone for a length of time by themselves is very worrisome, but by day 2 I was so excited that I could leave Junior and not worry about him being taken care of properly. The multiple checks throughout the day kept his blood sugar in check. Thank you ICD for a fantastic experience!!"
For any questions or comments or if finances are a barrier, please contact ICD at [email protected]