Tobermory Adventure


July 3, 2017 - July 7, 2017




1:30 pm
Explore cliffs, caves and the iconic Bruce Trail along with leaders and peers living who understand the highs and lows of diabetes. Connect and learn skills to take with you throughout your most adventurous challenges overlooking glittering turquoise waters of the Georgian Bay.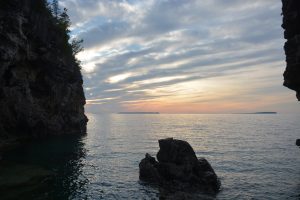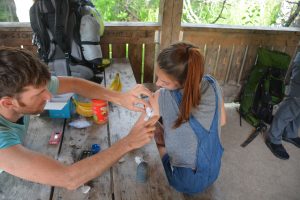 What: 5 Day/ 4 Night Backcountry camping adventure on stunningly beautiful Bruce Trail. This amazing experience unites the most adventurous type 1's with a challenge, guided by an exceptional, experienced leadership team down some of the most beautiful hiking terrain in Canada. Our Tobermory retreat is an amazing opportunity to take in the beautiful Georgian Bay and spend time with other diabetics talking about strategies for diabetes management. We'll be exploring the grotto, climbing, swimming and of course taking in the amazing views!
When: July 3rd – July 7th
Drop off on July 3rd  at 1:30 pm
Pick up on July 7th at  1:30 pm

Where: We will be hiking in Bruce Peninsula National Park near Tobermory, ON
We will be emailing registered participants with maps and more detailed directions

Who: This event is open type 1s looking for a challenge in the wilderness
Cost: $300 early bird pricing until April 20th
$350 April 20th – May 20th
$400 May 20th – June 25th
Why: Learn something about yourself and connect with others who understand the ins and outs of diabetes management. This is a great opportunity to see take in picturesque views and discover what you can accomplish with the right support.
Other Info: Since we will be carrying all our supplies on our backs, it is VERY important to pack smart and pack light. We will provide gear lists as well as support you if you require gear rentals. Feel free to contact us if you have any questions surrounding gear rentals.
Our Leaders:This program has amazing leaders, type 1 diabetics living full lives who love to mentor and share the skills and habits that have helped them to go after their wildest dreams and enjoy the 'normal' day-to-day parts of life. Our ICD leadership team has lead more type 1 backpacking trips than anyone else in the world.
Questions: Email [email protected] or Call 1-877-776-0667