December 15, 2017




5:00 pm - 9:00 pm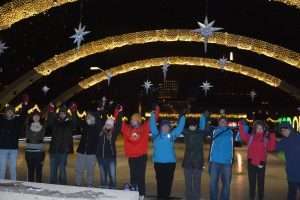 What: Join us as we enjoy hot chocolate, skating BG's and friends.
When: Friday, December 15th between 5pm and 9pm
Where: Charles Clark Square
Skating at Charles Clark Square215 Chatham Street East
Located between Chatham Street East and University Avenue East,between Goyeau and McDougall streets.
Who: Anyone with type 1, their families, friends or partners!! All ages and skill levels welcome!
Cost: Free/By donation! These events are possible because of the dedication of passionate volunteers, we suggest a small donation but it is certainly not necessary.
Don't have skates? Don't worry:
All Saints Church in downtown Windsor lends skates free-of-charge for the day or for the season (December to March). You can obtain skates directly from All Saints Church Hall located in City Hall Square on Saturday mornings from 10 a.m. – noon during the winter (south side door).
Purpose: An opportunity to have some fun on the ice and connect with others in the type 1 community. This event aims to discuss adjustments to diabetes management during the holiday season and solutions to some practical challenges.
Donations: ICD relies on the donations of people just like you to help run these programs at no cost. If you are able to contribute, financially or otherwise, this will assist us in hosting this event in order to keep more coming you can donate online to ICD or bring cash to the event. We are a registered Charity with the CRA and can give tax receipts for a $25 donation or more. For in-kind donations please Email: [email protected]
Questions: If you have any other questions or comments please reach out to us,
Call: 1-877-776-0667 or Email: [email protected]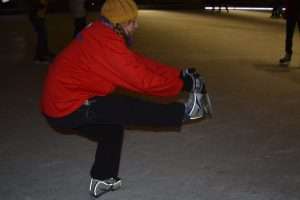 Address:
215 Chatham Street East
,
Windsor
,
Ontario
,
Canada
,
N9A 2W3