June 9, 2017




9:00 am - 4:00 pm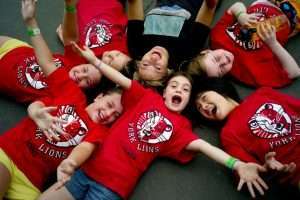 Can't wait for summer camp to start? Join us at York U in the Lion's Den for an amazing day of multi-sport fun with Canadian Olympian Chris Jarvis.
What: Get a taste of the camp experience in a one day program with ICD at York University. This is a great opportunity for young kids who may be less comfortable with camp to get more familiar. In addition to some phenomenal programming the day might also include laughter, friendship, and newfound confidence sure to find it's way into everything your child will do from diabetes management to sport and beyond!
Who: Type 1s ages 6-13 friends and siblings also welcome to join.
When: June 9th 2017
Camp runs from 9:00am-4:00pm with options for early drop off (8:00 am) and late pick up (5:00 pm)
Where: York University, Tait McKenzie Centre, 4700 Keele St., Toronto, Ont.
Cost:$45 to be paid on camp day at registration.
If finances are a barrier, please contact ICD at [email protected] about the empowerment fund
Address:
4700 Keele St.
,
Toronto
,
Ontario
,
Canada
,
M3J 3T8