What are Extreme Adventures?

Our Extreme Adventures – such as hiking the 75km West Coast Trail, 10-day canoe trips through the Bowron Lakes, and more – are full of tough physical and mental challenges that push our limits and test our capabilities.The programs have experienced leaders who are living full lives with type 1 diabetes. They love to mentor and share the skills and habits that have helped them reach their dreams. Our ICD leadership team has led more trips for type 1s than anyone else in the world.
Why We Do This
Participating in an Extreme Adventure us an amazing chance to push through boundaries with a team who lives with the same challenges as you. We have seen huge accomplishments over the years with impacts that last a lifetime!
The beauty of this program is that its benefits doesn't just stop at this one adventure. If we are successful in learning how to manage diabetes in the midst of these other extremely challenging physical and mental endeavors, it greatly increases the chances we will be able to stand up to the regular barrage we encounter in our daily lives!
Previous Extreme Adventure Highlights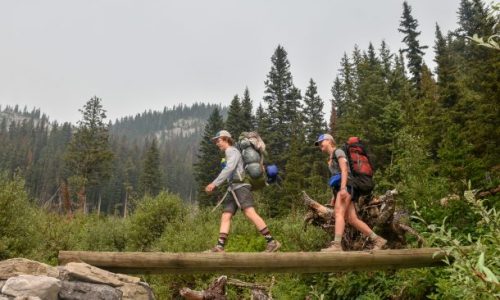 Thinking about Participating?
Because of the intensity in the duration and level of challenge in our Extreme Adventures, please reach out to our expert staff to support you in determining your suitability! Be honest about your previous experience and fitness level – though we absolutely believe in challenging ourselves to new limits, we don't want anyone to be unsafe.  If it would be your first time adventuring with us, fret not – trained leaders are there at every event to support all participants.  We also can lend out required equipment as necessary (i.e. tents, sleeping bags, hiking backpacks, etc).
If you're unsure if you're ready, test the waters (literally and figuratively!) with one of our Intro to Adventures.
The 2020 Summer Extreme Adventure Line-Up is now over. New events will be updated November 2020.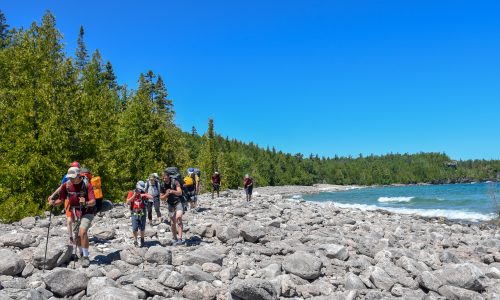 Tobermory Extreme Adventure
August 15th – August 19th (Ontario)
This trek follows the iconic Bruce Trail on a 5-day hiking and backcountry camping expedition through Bruce Peninsula National Park. The park is located just outside of Tobermory, about four hours north of Toronto on the Niagara Escarpment. Part of a World Biosphere Reserve, this area boasts a huge diversity of wildlife, plants, and rock formations. Along the trail, you will experience amazing cliff-top views of Georgian Bay, sea caves, and ancient forests. Some of the sights along the trail are simply unforgettable, like the infamous 'grotto', a beautiful swimming hole located in a cavern where the Niagara Escarpment opens up to the aquamarine coloured waters of Georgian Bay.
This event is now full.