After the success of last year's partnership with Lions Camps, which offered youth with T1D, siblings and friends a top-notch sports camp, I Challenge Diabetes is excited to announce that this year we plan to expand for three weeks!
Lions Camps operates in a world-class facility on York University Campus, renovated to host the 2015 Pan Am Games. The Pan Am Games is a major sporting event hosting thousands of North and South America's finest athletes in their respective sports. The games are hosted every four years in the year prior to the Summer Olympics and are often used as a qualifier to compete at the Olympic Games. Not only does this camp use the facilities of the Pan Am Games, but it also has one of Canada's first Gold medal winners, Chris Jarvis (competing with partner Dan Casaca in rowing, at the Games in 2007), who will be directing the diabetes sports camp and working with the kids all three weeks of camp!
You can imagine that Ultra-marathon runner Elizabeth Harvey didn't earn her medals, running over 80 km continuously in one day, by leaving her diabetes behind. Neither did Dessi Zaharieva dodge diabetes in Taekwondo, or Chris Jarvis toss his T1D overboard, on their way to international podium finishes. Each of these athletes were T1D counselors last year at ICD's pilot program. Michael Riddell would never blow off a bolus before delivering a presentation on exercise and diabetes at one the many international conferences he speaks at, as a Ph.D. professor at York University and founder of the York U Diabetes Sports Camp.
Each day, Lions Camp director Jaclyn Zeimniak designs programming that has been set to build in self-care and safety for all children, with sunscreen, snacks, water breaks and a swim test, allowing all to be their best as they rotate through the day's action. Our diabetes sports camp leaders integrate diabetes management checks in the same way… like it is just part of a normal day. And it will be here, giving you a chance to send your child to camp with their friends or siblings, with the support they all need to fit right in and have fun.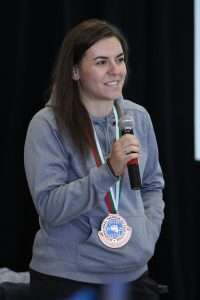 Dessi Zaharieva shares her World Championship Bronze Medal and her story of pursuing her dreams with T1D.
This camp is a multi-sport day camp at York University that will provide diabetes support, education, mentoring and normalization all integrated with awesome workouts, skill development and a whole lot of summer camp fun for all ability levels. The camp is divided up by age category in an inclusive framework to allow T1Ds to participate alongside their peers. Age categories are: 6-7 years, 8-10 years, 11-12 years, and 13-15-years (note: the 13-15-year-old category has a leadership camp July 9-13th that will allow them to join in the fun, earn a certificate and a spot on our team as a volunteer for the remainder of camp, if desired).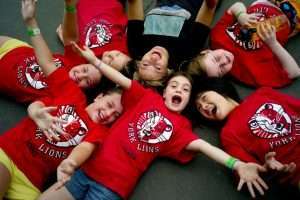 Related Topics
Will redirect to family workshops page.

Will redirect to the diabuddies tour page.

Take on the Ultimate challenge! Test your mind, body and blo...

After the success of last year's partnership with Lions Camp...