What are Extreme Adventures?
Our Extreme Adventures – such as hiking the 75km West Coast Trail, 10-day canoe trips through the Bowron Lakes, and more – are full of tough physical and mental challenges that push our limits and test our capabilities.The programs have experienced leaders who are living full lives with type 1 diabetes. They love to mentor and share the skills and habits that have helped them reach their dreams. Our ICD leadership team has led more trips for type 1s than anyone else in the world.
Participating in an Extreme Adventure us an amazing chance to push through boundaries with a team who lives with the same challenges as you. We have seen huge accomplishments over the years with impacts that last a lifetime!
The beauty of this program is that its benefits doesn't just stop at this one adventure. If we are successful in learning how to manage diabetes in the midst of these other extremely challenging physical and mental endeavors, it greatly increases the chances we will be able to stand up to the regular barrage we encounter in our daily lives!
Previous Extreme Adventure Highlights:
Thinking about participating in an Extreme Adventure?
Because of the intensity in the duration and level of challenge in our Extreme Adventures, please reach out to our expert staff to support you in determining your suitability! Be honest about your previous experience and fitness level – though we absolutely believe in challenging ourselves to new limits, we don't want anyone to be unsafe.  If it would be your first time adventuring with us, fret not – trained leaders are there at every event to support all participants.  We also can lend out required equipment as necessary (i.e. tents, sleeping bags, hiking backpacks, etc).
If you're unsure if you're ready, test the waters (literally and figuratively!) with one of our Intro to Adventures.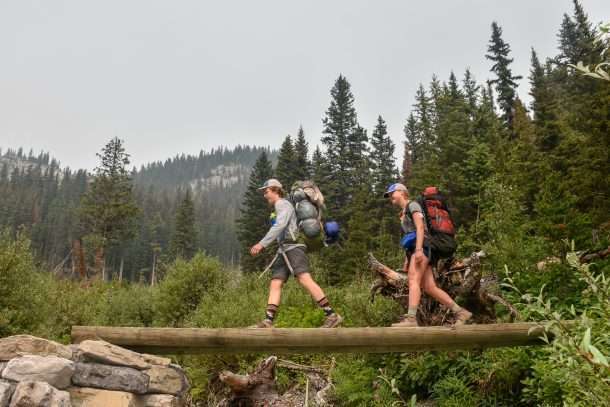 2020 Extreme Adventure Line-Up!
French River | ON
July 11th – 16th
For advanced paddlers! French River Provincial Park is located an hour north of Parry Sound, about three and a half hours north of Toronto. We will be canoeing, hiking, and camping together in this gorgeous 65-mile-long stretch of heritage river with gorges, waterfalls, canoe routes, stretching from Lake Nipissing to Georgian Bay. This trip unites adventurous T1Ds as they step outside of their comfort zones, guided by the most experienced leadership team for T1D outdoor education in the world. Designed for those of us that want to push ourselves and learn what we are truly capable of and supported by skilled T1D mentors , you will learn how to travel effectively, set up camp safely, and cook amazing meals in the woods.
---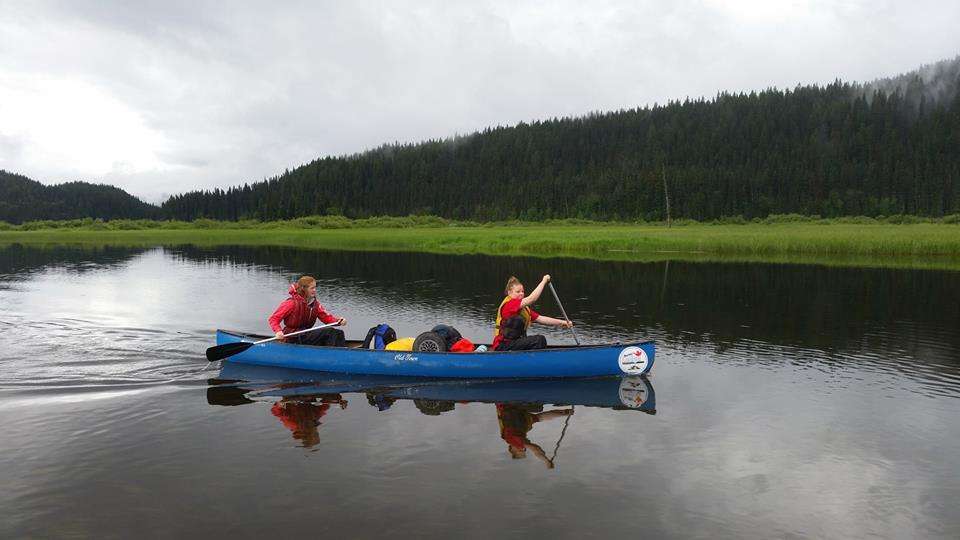 French River – NOVICE ADVENTURE | ON
July 19th – 23rd
For those comfortable with longer trips but could use some paddling coaching. Sleeping in tents, cooking over fires and camp stoves, paddling hard, enjoying the fresh air, and photographing wildlife; each day will present a different set of challenges whether it's paddling distance, portaging, or challenging terrain. Our ICD leaders can't wait to show you the constellations and start a wolf howl before heading to bed. With a sea of stars above us in the night, prepared to be lulled to sleep by the hooting of owls and far distant wolf howls. Rest well while you can, because tomorrow's portage is a steep one!
---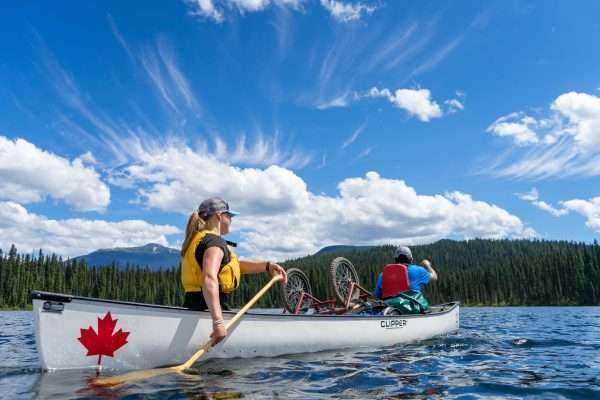 Killarney Extreme Adventure | ON
Aug 3rd-Aug 8th
Travel the  backcountry by canoe! Killarney is located just outside of Sudbury, about four and a half hours north of Toronto. We will be canoeing, hiking, and camping together as a group through the Park's iconic landscape of beautiful lakes and striking granite ridges of the LaCloche mountain chain.
---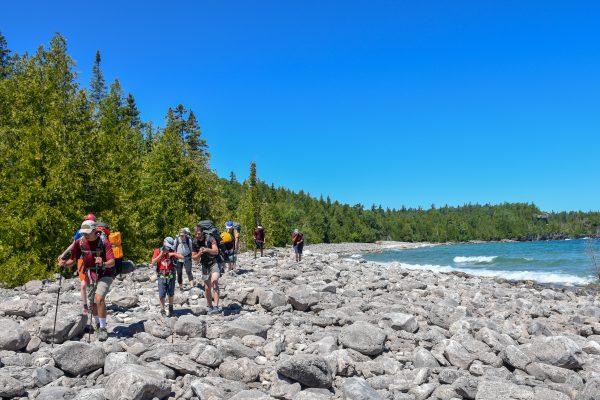 Tobermory Extreme Adventure | ON
Aug 15th-Aug 19th
This trek follows the iconic Bruce Trail on a 5-day hiking and backcountry camping expedition through Bruce Peninsula National Park. The park is located just outside of Tobermory, about four hours north of Toronto on the Niagara Escarpment. Part of a World Biosphere Reserve, this area boasts a huge diversity of wildlife, plants, and rock formations. Along the trail, you will experience amazing cliff-top views of Georgian Bay, sea caves, and ancient forests. Some of the sights along the trail are simply unforgettable, like the infamous 'grotto', a beautiful swimming hole located in a cavern where the Niagara Escarpment opens up to the aquamarine coloured waters of Georgian Bay.
---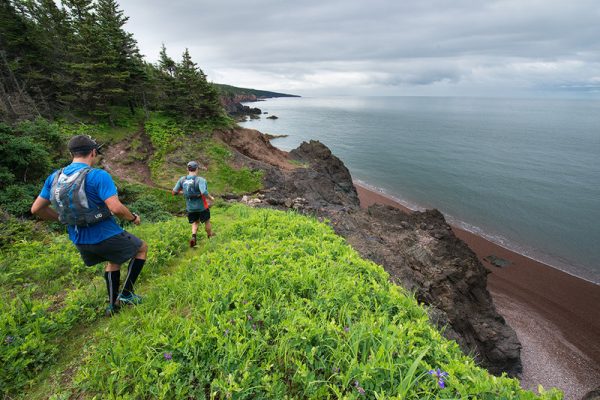 Cape Chignecto Extreme Adventure | NS
May 15th-May 18th
Join us for our newest Extreme Adventure on the East Coast of Canada – Nova Scotia's beautiful Cape Chignecto! Just two hours south of Moncton NB and three hours north of Halifax, Cape Chignecto is located at one of the 7 wonders of the world – the Bay of Fundy. This multi-day trek will have us hiking and backcountry camping along the 52-km coastal trail loop. This is one of Nova Scotia's most spectacular adventures! Along the trail, you will experience towering sea cliffs, the world's highest tides, pristine coastline, deep valleys, sheltered coves, rare plants, and remnant old-growth forests.
---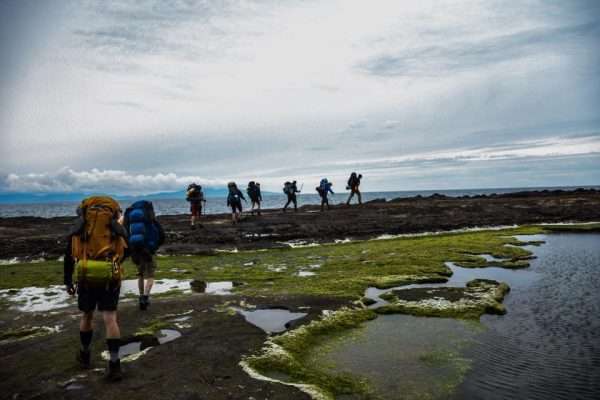 West Coast Trail | BC
May 23rd -May 30th
Join us for our 7th Annual Extreme Adventure on the West Coast Trail! Step out of your comfort zone and onto the West Coast Trail with some of the most adventurous T1Ds around, on one of the most gruelling hiking trails in North America… and also one of the most rewarding! Since leading the West Coast Trail Extreme Adventure for the first time in 2012, ICD has led over 50 individuals to challenge themselves by completing this incredible trek. This trek follows the iconic West Coast Trail on an 8-day, 75km hiking and backcountry camping expedition along the Pacific Coast of Vancouver Island. The trail starts just outside of Bamfield, about 4 hours west of Victoria.
---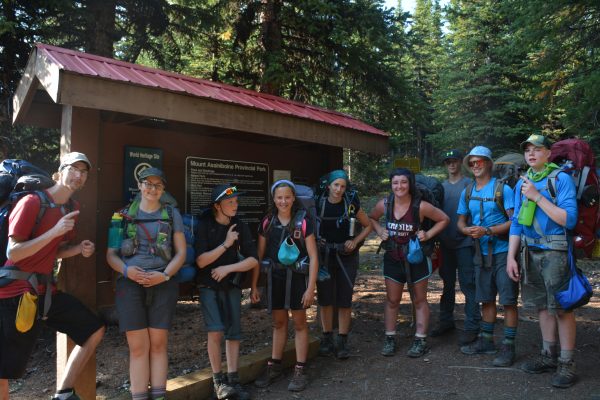 Assiniboine Extreme Adventure | AB
June 29th-July 6th
You belong in the mountains! Join I Challenge Diabetes on the adventure of a lifetime. Nestled in the Rocky Mountains of British Columbia the Assiniboine Lodge cabins are awaiting your arrival. Mountain views, comfy cabins, and stunning scenery are the backdrop to this unique ICD event. Join us as we explore the mountains and learn how to manage our diabetes while hiking the peaks and valleys of B.C.
---
Check out our other awesome types of programs and events!