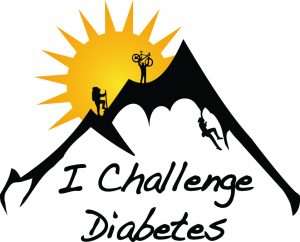 Job Title: Business Manager
About I Challenge Diabetes (ICD)
ICD is the charity that focuses on delivering the most engaging, inspiring, and empowering opportunities to the type 1 community. 
Our Mission is to connect, empower and support people living with diabetes through mentorship and challenging programs. Together, we apply strategies to overcome  obstacles and grow to take ownership for our health.

Our Vision is that people living with diabetes have the skills, support and courage to face Challenge and embrace it as an empowering force.
Role Overview:
The primary role of the Business Manager is to support the developing infrastructure and financial growth of ICD in alignment with the strategic plan, mission, vision and values. With focus on funding and process development, the role will enable staff and volunteers to deliver current high touch community impact sustainably, across the country. Working independently with minimum supervision, and with clear, effective and comprehensive communication skills is a must. The Business Manager will work  closely with the President to ensure alignment, and will report to the Board Executive.
Duties and Responsibilities: 
Delivering on Strategic Plan initiatives.

Annual budget, audit and financial reporting.

Increasing funding sources including grants, donors and sponsors across short term and multi-year partnerships.

Direct the grant writing, donor recognition and corporate donor appreciation initiatives with our Development Officer.

Operate within budgeted costs.

Develop and lead formal HR policies for Staff and Volunteers. 

Advise the President and Board of potential risks and liabilities.

Lead the overall development and growth of staff with direct reporting from the Operations Manager, Program Manager, Development Officer, Financials, Marketing and Fundraising.
Above all, the ideal Business Manager will be a strong team player, comfortable working from a remote setting, adjusting hours to suit ICD program schedules and a willingness to travel when needed embodying ICD's Core Values: Respect, Compassion, and Empowerment. 
Performance Metrics
Annual Budget Numerical Targets

Strategic program development and delivery


HR retention and performance
Preferred Qualifications
A passion for serving those in need in our community and an understanding and empathy for those with complex needs. 

A minimum 5 years experience leading a team, responsible for financial and personnel growth of an organization.

A strong written and oral communication skill set and a passion for persuasive business negotiations.  

A positive, consistent and methodical approach. 

An ability to anticipate obstacles, prepare for the unknown and operate within a level of uncertainty. 

A proven track record building and maintaining relationships with tangible results.
Location
Work will take place at ICD's head office in North York, ON and/or remotely. Meetings may be held intermittently at other locations. 
To apply please submit a cover letter and resume to [email protected] 
ICD recognizes and celebrates the strength in diversity. Should you require accommodations during any stage of application process, please contact [email protected]