Diabuddies is an awareness campaign focused on ensuring that students with Type One Diabetes (T1D) are safe, empowered, and accepted within their school community. We have educated over 16,000 students and 800+ staff members about proper T1D management by going into over 60 schools across Canada!
I Challenge Diabetes' Diabuddies school presentations are provided by passionate parents, T1D youth volunteers, and elite athlete speakers. These presentations offer education on T1D, breaking down misconceptions and empowering students and staff.
We want to increase awareness about T1D across Canada and showcase that even with a chronic disease, a healthy, successful life can be achieved with the right support.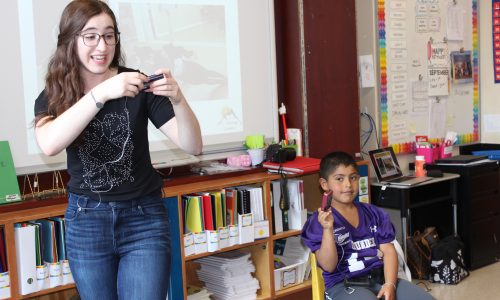 Types of Diabuddies Services Offered
Watch the full length video below to see more about ICD's Diabuddies campaign!
Resources for Parents, Teachers & School Administrators
During our school tours over the last several years, we asked both school staff and parents for their feedback, and what we heard is that more resources are needed! We are answering that call by providing our Teacher and Parent Resource Packages, curated through partnerships with [email protected], the Ontario Ministry of Education, The Hospital for Sick Children, Children's Hospital of Eastern Ontario, and by Kids in School Campaign Chair, Lisa Geelen. Click on the cover pages to access a wealth of resources. PPM documents are specific to Ontario schools.
Additional Resources