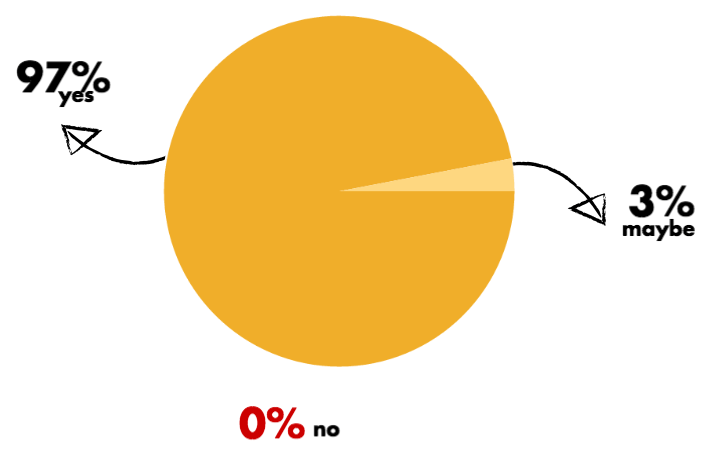 Who Wants More of ICD?
Of our last 100 participants surveyed, an overwhelming majority were eager to return to an ICD program!
Educational Value of ICD Programs
ICD Parent Workshops
Our Parent Workshops are offered only at select programs (36 of the last 100 surveyed participants). We provide expert speakers and facilitators creating discussion and problem solving.
91% of surveys found ICD parent workshops to be a valuable resource. Of those who were neutral (8%) said they "needed more time with the speakers" or "prefer to see the children play with the Elite Athletes".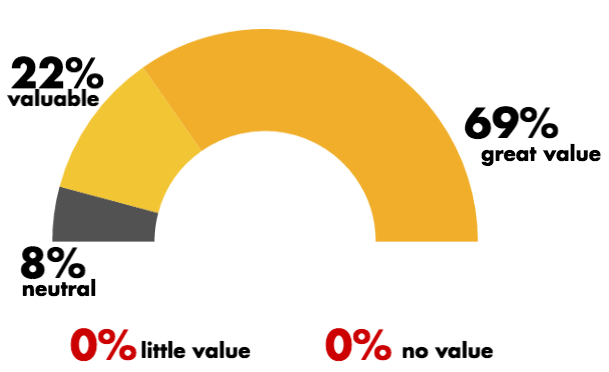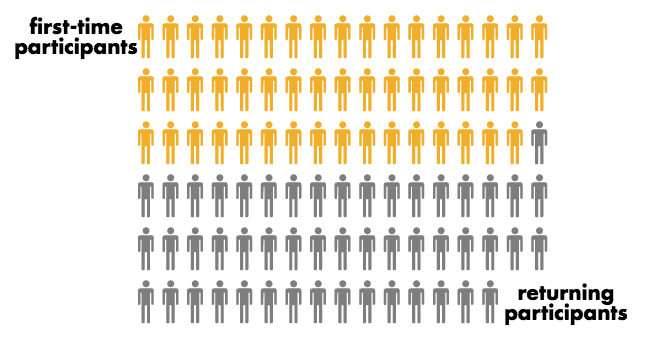 ICD Growth Rate
Of the last 100 participants surveyed, we had a 50/50 split between first time and returning participants. We are happy to see that new and old friends alike are loving what they get from ICD!
Overall Program Satisfaction
We are very proud to see that 100% of those surveyed were satisfied or strongly satisfied with the ICD program they experienced! If you have not been to one, check it out and see for yourself!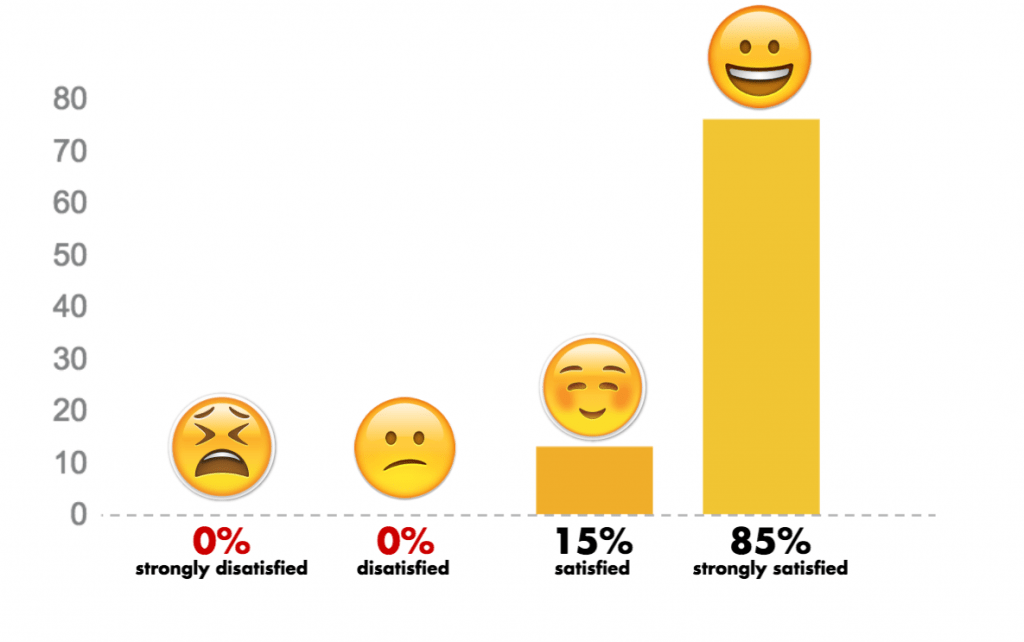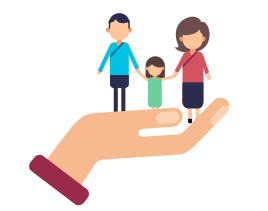 ICD Empowerment Fund
Lift someone up and help transform their perspective! Donating to ICD helps relieve families' financial burdens so all can access this powerful support program.