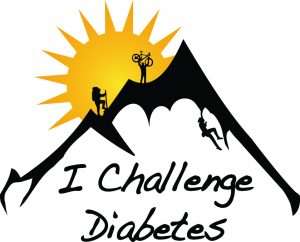 Job Title: Administrative Assistant 
About I Challenge Diabetes (ICD)
ICD is the charity that focuses on delivering the most engaging, inspiring, and empowering opportunities to the type 1 community. We do not shy away from the tough questions. Together amongst peers, we build the skills and courage to face whatever obstacles come our way. We practice them together, leveraging our combined strengths. Each individual may have a different starting point and we meet there to create and celebrate goals together. Life with diabetes demands a lot of us, but the resulting strength gained can expand our horizons.
What You'll Do 
You should be energetic, enthusiastic, creative and eager to help promote our organization and bring new ideas forward. A successful hire will be responsible for supporting the strategic plan of the organization through organized and methodical collaboration within the departments.
Support registration, social media, participant outreach for programs

Assist Development Officer in administrative tasks, including writing copy, letters of request etc. 

Implement participant surveys, and compile data returned

Identify and develop a system of organizing said tasks.

Attend weekly staff meetings and required staff training.

Know and understand all ICD policies and procedures associated with the program.
Preferred Requirements
Registered in a University or College program that focuses on program administration, recreation program delivery, nonprofit management, marketing, communications, public relations, business and related fields

Ability to work as a member of a team and supervise/facilitate management tasks.

Strong organizational, time management and communication skills.

Desire and willingness to work in a collaborative, innovative, flexible and team-oriented environment.
Location
Work will take place remotely, and on-site at ICD offices as deemed necessary.
Compensation: $17.00/hour
Start Date: June 26, 2023
End Date: August 18, 2023
To Apply: Please Submit Resume and Cover Letter to [email protected]
ICD recognizes and celebrates the strength in diversity. Should you require accommodations during any stage of application process, please contact hr@ichallengediabetes.org