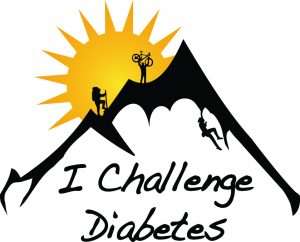 Job Title: Diabetes Sports Camp Coordinator
The Coordinator will primarily work on our Sports Camps. This camp has a specific focus on youth with type one diabetes, enabling them to learn more about their health, and management strategies, with opportunity to practice surrounded by knowledgeable mentors. Each day of camp will include space for 50 T1 campers, nonT1D siblings and friends.
What You'll Do
This position covers both on-site, and administrative work to prepare camp programs for success. On-site includes the coordination of team members, participants, equipment and signage with clear communication and leadership.. Administration will range from responding to inquiries, to detailed planning and organizing of event activities, their schedules and the communications prepared for participants and the leadership team along with other ad-hoc responsibilities as needed. Both coordinators will work closely to plan and lead a camp-wide activity each day as a team, cover counsellor breaks, and set the culture and tone of camp for all staff and campers. Duties will be distributed evenly according to strengths. 
You will also be responsible for the general safety of campers, and specific diabetes management, including oversight of blood sugar logs and facilitating discussions around diabetes management. You will encourage the participation, growth and skill development of the children in their group, and embody ICD's Core Values: Respect, Compassion, and Empowerment.
– Works directly with the ICD Team to prioritize initiatives and target regions
– Develops program details, timelines, and planning for on-site logistics
– Develops gear requirements, equipment lists and activity schedules
– Completes each events checklist to completion
– Assists with post-event follow-up evaluation, including participant surveys and filing
– Works with regional contacts to develop and achieve local objectives
– Assists with marketing events to potential participants, including individuals, organizations and health-care networks
– Maintains accurate and complete files, including registration, waivers, and surveys
– Works collaboratively with team to ensure smooth program execution from start to finish
– Assists with the packing and setup of events, teardown, and organization of all ICD equipment
– Assists with volunteer engagement, working to delegate event duties and monitor performance of team members, including volunteers, to deliver optimal outcomes
Preferred Qualifications
– Current Post Secondary Student or recent graduate
– In-depth understanding of type 1 diabetes, including managing the disease, best practices,    problem solving, and the stigmas/psycho-social challenges of T1D
– Strong project- and risk-management skills
– Ability to work as a member of a team and supervise/facilitate diabetes management tasks.
– Strong organizational, time management and interpersonal skills.
– Excellent communication skills, both verbal and written
– Ability to multi-task with a keen attention to detail, even under tight deadlines
– Must be willing to submit a Vulnerable Sector Check
– Current First-Aid Certification (at a minimum).
– Experience with the production, planning and execution of events
– At least two years of experience facilitating activities or adventures, including: hiking, paddling, multi-sport programming, drama, music and/or sports officiating
– Physically fit (e.g., an ability to carry 1/3 of own body weight)
– Ability to maintain a flexible schedule with dependability (weekend, evening and overnight events with travel required.)
– Priority will be given to those applicants who possess additional relevant certifications 
– Previous summer camp, child care, or sports camp experience preferred.
Working Conditions
Camp programming runs from 9am-4pm. Work hours are 8:30am-4:30pm. Outside of regular programming, counsellors will participate in team meetings or additional training as needed. Camp Coordinators will need to be able to:
-Run, jump, swim and participate joyfully in other physical activities along side campers
-Handle commercial cleaning agents appropriately
-Lift or move objects of up to 50lbs
-Supervise campers indoors and outdoors during exposure to varied weather conditions, including sun, rain and other inclement weather.
Location
Program Coordinators will work out of Ontario to support our camps in Toronto, Mississauga, Hamilton, and Niagara OR AB/BC to support our camps in Vancouver, Victoria, Calgary, Edmonton and Saskatoon.
Candidates will be responsible to arrange transportation accordingly. Exceptions may apply.
Compensation:$18.00-$20.00/hour dependant on experience and certifications
Start Date: May 29, 2023
End Date: August 18, 2023
To Apply:
Please Submit Resume and Cover Letter to [email protected]
ICD recognizes and celebrates the strength in diversity. Should you require accommodations during any stage of application process, please contact hr@ichallengediabetes.org