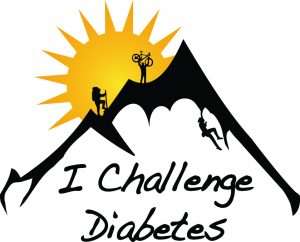 Job Title: Diabetes Sports Camp Team
What You'll Do
As Camp Counsellor, you will be responsible for directing, supervising, and organizing children, as well as implementing program activities.  With a partner, you will lead groups of 8-10 children, including monitoring meal times, facilitating games and activities, and leading groups to scheduled events.
You will also be responsible for the general safety of campers, and specific diabetes management, including keeping blood sugar logs and facilitating discussions around diabetes management. You will encourage the participation, growth and skill development of the children in their group, and embody ICD's Core Values: Respect, Compassion, and Empowerment.
– Collaborate with other Counsellors and Activity Leaders.
– Know your campers! Review camper registration information. 
– Camper calls. Each counsellor will call their campers before the start of each week of camp, to provide important information, answer questions and prepare for a successful weeks.
– Supervise the children in your assigned age/activity group
– Organize and lead a variety of small and large group activities each week.
– Identify and respond to camper behaviour issues using approved camp methods.
– Ensure that the program areas and washrooms are kept clean, organized and free of litter.
– Communicate with camp Leadership Staff about participant experiences and concerns.
– Attend weekly staff meetings, daily on-site debriefs and a 5 day in-service staff training.
– Lead and include all children in regular diabetes management tasks per provided schedule.
– Know and understand ALL emergency procedures associated with the camp program.
– Know, follow and enforce all safety expectations and guidelines. This includes, but is not limited to being responsible for your campers' safety and their whereabouts at all times.
Preferred Qualifications
– Current secondary and postsecondary student living with type 1 diabetes.
– Ability to work as a member of a team and supervise/facilitate diabetes management tasks.
– Strong organizational, time management and communication skills.
– Must be willing to submit a Vulnerable Sector Check
– Current (or willing to obtain) Standard First Aid & CPR-C
– Concussion certification (provided)
– Previous summer camp, child care, or sports camp experience preferred.
– High Five Certification, Mental Health First Aid
Working Conditions
Camp programming runs from 9am-4pm. Work hours are 8:30am-4:30pm. Outside of regular programming, counsellors will participate in team meetings or additional training as needed. Camp Counsellors will need to be able to:
-Run, jump, swim and participate joyfully in other physical activities along side campers
-Handle commercial cleaning agents appropriately
-Lift or move objects of up to 50lbs
-Supervise campers indoors and outdoors during exposure to varied weather conditions, including sun, rain and other inclement weather.
Location
Sports Camp team members will work out of Ontario to support our camps in Toronto, Mississauga, Hamilton, and Niagara OR AB/BC to support our camps in Saskatoon, Victoria, Vancouver, Calgary and Edmonton.
Candidates will be responsible to arrange transportation accordingly. Exceptions may apply.
Compensation $16.50-$17.50/hour dependent on experience and certifications
Start Date: July 3
End Date: August 18
To Apply
Please Submit Resume and Cover Letter to [email protected]
ICD recognizes and celebrates the strength in diversity. Should you require accommodations during any stage of application process, please contact [email protected]
To apply for this position, please send resume and cover letter to [email protected] (please indicate the position you are applying for in the subject line).