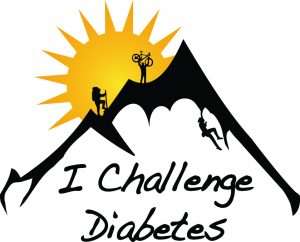 Job Title: Fitness Coordinator
What You'll Do 
A successful hire will be responsible for assisting with the organization and logistics of our adult fitness program.They will also be responsible for the general safety of our participants through education in specific management tasks of type 1 diabetes involved in exercise. Programs are delivered in-person or virtually dependent upon current/changing Public Health Guidelines. 
Take the lead role in the organization and delivery of our fitness programming.

Create and tracks health and quality of life outcomes for patients within the established timelines and budgetary constraints.

Work with other staff and volunteers to determine resource requirements and project team roles, communicates roles and responsibilities to project team members, as well as expectations for timelines and deliverables
Consult with the clinical partners and sponsors to report on the success of the project building an ongoing relationship.
Create a detailed work plan which identifies and sequences the activities needed to successfully complete the project
Ensure the creation of various resources to support the management of projects (e.g. dashboards, GANTT Charts, Critical Path documents) as needed.
Take action to ensure timely project delivery, anticipating issues proactively, while developing contingency plans
Manage social media strategy and marketing material development to leverage the project to ensure organizational growth.
Prepare and communicates project status, and reports on progress against the plan to multiple stakeholders
Communicate with the team about participant experiences and concerns.
Attend weekly staff meetings and required staff training.
Know and understand ALL emergency procedures associated with the program.
Know, follow and enforce all safety expectations and guidelines.
Preferred Requirements
Registered in a University or College program that focuses on health and wellness, program administration, sport and recreation program delivery, nonprofit management, marketing, communications, public relations, business and related fields

Ability to work as a member of a team and supervise/facilitate management tasks.

Strong organizational, time management and communication skills.

Desire and willingness to work in a collaborative, innovative, flexible and team-oriented environment.
Location
Work will take place remotely, and on-site if Public Health guidelines allow at ICD offices. If the successful candidate does not live in the area/province, work and supervision will take place remotely. 
Compensation: $16.00/hour x 280 hours
Start Date: October 4
To Apply: Please Submit Resume and Cover Letter to [email protected]
ICD recognizes and celebrates the strength in diversity. Should you require accommodations during any stage of application process, please contact hr@ichallengediabetes.org