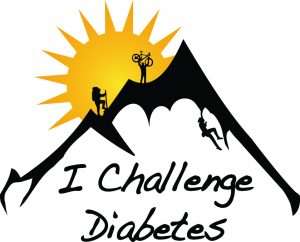 Job Title: Program Coordinator
The Coordinator will primarily organize and implement programs that serve the mission of I Challenge Diabetes (ICD). A successful candidate will assist in the identification of barriers to participation and the creation/implementation of strategies to mitigate them. An ideal candidate would be comfortable being a key facilitator of the program, mentoring and developing volunteers and delivering on ICD values and objectives.
What You'll Do
You will be assigned to specific events, taking on the program plan, managing resulting schedules and communicating to ensure success for participants and staff pre, during and post program delivery. You will be assessing and adjusting expectations to create an inclusive environment and manage risk while achieving necessary outcomes. Superior communication skills are essential with constant relays between other team leaders, volunteers, participants during programs and with the ICD office support team whenever needed A key to all objectives will be maintaining ICD's culture, and embodying ICD's Core Values: Respect, Compassion, and Empowerment.
Assist with Planning
General logistical flow through of event details.

Identifying any barriers and creating strategies to mitigate and back up plans as required

Mapping ICD objectives into each program

Create communication plan for roles required and lead pre-program placements, onsite delivery and follow up feedback with volunteers/staff

Design specific volunteer training and leadership development initiatives as needed. 
Equipment Setup
Assisting the building of equipment/supply list and leading the organizational process as well as onsite team pre-program as necessary for events under your responsibility

Pack up and organize ICD supplies in storage after events during the fall/Winter/Spring. Taking a lead role with summer staff to train and supervise equipment/supplies usage

Work to improve any equipment supply efficiencies
Communication within programs assigned
Lead the creation, setup, testing of event communication drips 

Follow up with direct program inquiries through various means

Communicate with ICD team regularly through team meeting updates, slack with requests for support or updates on key steps 

Translating the program plan and roles into volunteer/staff preparations, securing key roles and responsibilities for program delivery and leading those roles on-site

Survey collection on site and follow up with participants/volunteers and staff after programs as necessary to achieve strong community building
Delivery of Assigned Programs
Responsible for supporting and directing the volunteer/ staff roles delivered onsite to achieve program deliverables

An ideal candidate would be comfortable being a key facilitator of the program and delivering on ICD values and objectives 

Supporting the development of participants voice, fostering learning and confidence are key responsibilities

Ensure all program participants and volunteers complete appropriate surveys on site prior to departure
Feedback and Development
This role is responsible for the continued development of ICD programs, looking for feedback and creating solutions to share with fellow staff for policy and program development

This role is responsible for the development of program engagement in specific geographic areas and will be able to implement feedback within an assigned budget to suggest equipment/supplies that can increase program delivery effectiveness.
Preferred Qualifications
In-depth understanding of type 1 diabetes, including managing the disease, best practices, problem solving, and the stigmas/psycho-social challenges of T1D

Strong project- and risk-management skills

Experience with the production, planning and execution of events

At least three years of experience facilitating activities or adventures, including: hiking, paddling, multi-sport programming, drama, music and/or community programming

Physically fit to comfortably spend an entire day active and outdoors

Superior interpersonal and organizational skills

Excellent communication skills, both verbal and written

Ability to multitask with a keen attention to detail, even under tight deadlines

Ability to work a combination from home and traveling to programs while maintaining a flexible schedule and dependability (events on weekend, evening and overnight with travel is required.)

Current Advanced First-Aid Certification (40 hr course at a minimum). Priority will be given to those applicants who possess additional relevant certifications (e.g., ORCKA, EMT, WFR, NCCP)

Must be willing to submit a Vulnerable Sector Check.
Location
A candidate with their own home-office is preferred for program planning, with a required ability to travel Simcoe County, Ontario, to implement programming.
Compensation:$20.00/hour 
Start date: May 15  for a period of 12 months
To Apply:
Please Submit Resume and Cover Letter to [email protected]
ICD recognizes and celebrates the strength in diversity. Should you require accommodations during any stage of application process, please contact hr@ichallengediabetes.org