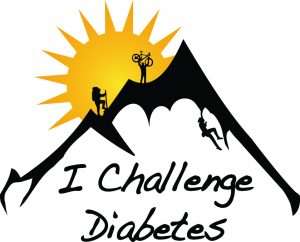 Job Title: Program Coordinator
What You'll Do 
A successful hire will be responsible for assisting with the organization, logistics and implementation of our fall and winter programs. They will also be responsible for the general safety and specific management tasks of type 1 diabetes. 
This position covers both on-site, and administrative work to prepare these programs for success. On-site includes the coordination of team members, participants, equipment and signage with clear communication and leadership. Administration will range from responding to inquiries, to detailed planning and organizing of event activities, their schedules and the communications prepared for participants and the leadership team along with other ad-hoc responsibilities as needed. 

Work directly with the ICD Team to prioritize initiatives and target regions

Develop program details, timelines, and planning for on-site logistics
Develop gear requirements, equipment lists and activity schedules
Completes event checklists
Assist with post-event follow-up evaluation, including participant surveys and filing
Work with regional contacts to develop and achieve local objectives
Assist with marketing events to potential participants, including individuals, organizations and health-care networks
Maintain accurate and complete files, including registration, waivers, and surveys
Work collaboratively with ICD team to ensure program execution runs smoothly from start to finish
Assist with the packing and setup of events, teardown, and organization of all ICD equipment
Assist with volunteer engagement, working to delegate event duties and monitor performance of team members, including volunteers, to deliver optimal outcomes
Communicate with the team about participant experiences and concerns.
Attend weekly staff meetings and required staff training.
Know and understand ALL emergency procedures associated with the program.
Know, follow and enforce all safety expectations and guidelines.
Preferred Requirements
Registered in a University or College program that focuses on program administration, sport and recreation program delivery, nonprofit management, marketing, communications, public relations, business and related fields

Ability to work as a member of a team and supervise/facilitate management tasks.

Strong organizational, time management and communication skills.

Desire and willingness to work in a collaborative, innovative, flexible and team-oriented environment.
Location
Work will take place remotely, and on-site if Public Health guidelines allow at ICD offices. If the successful candidate does not live in the area/province, work and supervision will take place remotely. 
Compensation: $16.00/hour x 280 hours
Start Date: October 4
To Apply: Please Submit Resume and Cover Letter to [email protected]
ICD recognizes and celebrates the strength in diversity. Should you require accommodations during any stage of application process, please contact hr@ichallengediabetes.org