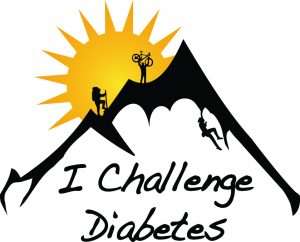 Website Design & Support
About I Challenge Diabetes (ICD)
ICD is the charity that focuses on delivering the most engaging, inspiring, and empowering opportunities to the type 1 community. We do not shy away from the tough questions. Together amongst peers, we build the skills and courage to face whatever obstacles come our way. We practice them together, leveraging our combined strengths. Each individual may have a different starting point and we meet there to create and celebrate goals together. Life with diabetes demands a lot of us, but the resulting strength gained can expand our horizons.
What You'll Do
You should be energetic, enthusiastic, creative and eager to help promote our organization through advancing our website and its capabilities. You will be gaining hands on experience creating relevant content, implementing and executing objectives. You will always be provided with an opportunity to ask questions and have them addressed along with weekly check-ins with the ICD Team.
Responsible for updating the design and development of web pages, graphics, multimedia, GUIs.
Assist in development and design of new sections/components of website
Develop "Plan for Success" with regards to ICD's web presence
Work with business and logistics teams to ensure needs are met from an IT standpoint, via weekly meetings/updates
Develop web roadmap including detailed work plan
Preferred Requirements
Registered in a University or College program that focuses on IT, website development, marketing, communications, public relations, business and related fields

Practical experience in working with HTML, WordPress, JavaScript, CSS, SQL, Perl, graphics creation with Photoshop, Illustrator, (Adobe Creative Suite), multimedia creation with Flash, ActionScript, (Macromedia Studio).

Experience in developing websites and/or web applications

Ability to work as a member of a team and supervise/facilitate management tasks.

Strong organizational and time management skills.

Desire and willingness to work in a collaborative, innovative, flexible and team-oriented environment.

Excellent English verbal and written communication skills.
Location
Work will take place remotely, and on-site at ICD offices as deemed necessary.