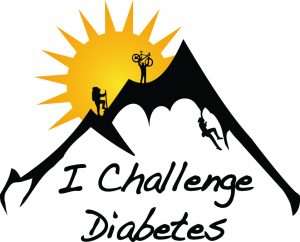 Job Title: Behavioural & Inclusion Specialist
About I Challenge Diabetes (ICD)
ICD is the charity that focuses on delivering the most engaging, inspiring, and empowering opportunities to the type 1 community. We do not shy away from the tough questions. Together amongst peers, we build the skills and courage to face whatever obstacles come our way. We practice them together, leveraging our combined strengths. Each individual may have a different starting point and we meet there to create and celebrate goals together. Life with diabetes demands a lot of us, but the resulting strength gained can expand our horizons.
Position Overview
The Behaviour and Inclusion Specialist will work as a part of our Diabetes Sports Camp Team. This camp has a specific focus on youth with type one diabetes, enabling them to learn more about their health, and management strategies, with opportunity to practice surrounded by knowledgeable mentors. Each day of camp will include space for 50 T1 campers, siblings and friends. 
This position covers both on-site, and administrative work as a specialized support to our campers and  counsellors to encourage the participation, growth and skill development of children who are not acclimating to the group's dynamics
What You'll Do 
The Behaviour and Inclusion Specialist will be responsible for identifying participants with challenges and creating intervention strategies that work to empower and include each child. This position would be a floating role working with all groups of children and their counsellors to make accommodations to enable a more full participation, growth and acceptance within the group. The ability to design, implement, delegate and review the outcomes of an intervention are essential.
You will also be responsible for the general safety of campers, and specific diabetes management, including keeping blood sugar logs and facilitating discussions around diabetes management. You will encourage the participation, growth and skill development of the children in their group, and embody ICD's Core Values: Respect, Compassion, and Empowerment.
Duties and Responsibilities:
Support the organization by taking a lead role in the management and delivery of behaviour & nurturing interventions for students
Collaborate with Counsellors and Activity Leaders to learn and deliver interventions.
Identify and develop a base of children in your portfolio and track progress.
Identify and respond to camper behaviour issues using approved camp methods.
Communicate with camp leadership staff about participant experiences and concerns.

Works collaboratively with team to ensure smooth program execution from start to finish

Assist with the packing and setup of events, teardown, and organization of all ICD equipment

Assist with volunteer engagement, working to delegate event duties and monitor performance of team members, including volunteers, to deliver optimal outcomes

Attend daily debriefs and a 5 day in-service staff training.
Know and understand ALL emergency procedures associated with the camp program.
Know, follow and enforce all safety expectations and guidelines. This includes, but not limited to, being responsible for your campers' safety and their whereabouts at all times.
Preferred Qualifications: 
In-depth understanding of type 1 diabetes, including managing the disease, best practices,    problem solving, and the stigmas/psycho-social challenges of T1D

Registered in or a graduate of a University or College program that focuses on education, health, child and youth studies, psychology or social work

Strong project- and risk-management skills

Ability to work as a member of a team and supervise/facilitate diabetes management tasks.

Strong organizational, time management and interpersonal skills.

Excellent communication skills, both verbal and written

Ability to multi-task with a keen attention to detail, even under tight deadlines

Must be willing to submit a Vulnerable Sector Check

Physically fit (e.g., an ability to carry 1/3 of own body weight)

Ability to maintain a flexible schedule with dependability (weekend, evening and overnight events with travel required.)

Priority will be given to those applicants who possess additional relevant certifications 

Previous summer camp, child care, or sports camp experience preferred.
Working Conditions
Camp programming runs from 9am-4pm. Work hours are 8:30am-4:30pm. Outside of regular programming, you will participate in team meetings or additional training as needed. Camp Team members will need to be able to: 
-Run, jump, swim and participate joyfully in other physical activities along side campers
-Handle commercial cleaning agents appropriately
-Lift or move objects of up to 50 lbs
-Supervise campers indoors and outdoors during exposure to varied weather conditions, including sun, rain and other inclement weather.
Location
The Ontario team will work out of our camp locations in Toronto, Mississauga, Hamilton and Niagara. Our Alberta/BC team will work in Vancouver, Victoria, Calgary, Edmonton and Saskatoon. Candidates will be responsible to arrange transportation accordingly. Exceptions may apply. Carpooling or assistance with accommodations may be possible.
Compensation
$18.00 – $20.00/hour, dependant on experience and certifications
Start date: July 3, 2023
End date: August 18, 2023
To Apply: Please Submit Resume and Cover Letter to [email protected] 
ICD recognizes and celebrates the strength in diversity. Should you require accommodations during any stage of application process, please contact [email protected]