CONNECT.  CHALLENGE.  EXPLORE.
Creating opportunities for people with Type 1 Diabetes of all ages to overcome challenges and find support.
We are people with diabetes who want to live life to the fullest. We are parents who want to support our children to be their best. We are friends and health care providers who go above and beyond our call of duty to support people with diabetes.
I Challenge Diabetes was founded by Chris Jarvis, a former Olympic rower who succeeded largely due to meeting another young T1D rower, Heather Van der Geest. Together they took on overcoming health challenges related to competing in rowing with diabetes at the top of the world. They both ended up competing for team Canada in Athens Greece and played a critical role in the birth of ICD.
While Rowing Canada had many supports – coaches, medical, family and friends – success came down to the leadership and chemistry amongst the athletes. I Challenge Diabetes endeavours to provide a similar experience for others, where the challenges of diabetes are supported by a team with strong leadership to excel in any activity or scenario in life. The team has grown to encompass a diverse group of people supporting much more than just athletic challenges and remains open to all ages.
The below numbers are taken from events facilitated by members of ICD's team since 2011. Because of the depth of resources put into making deeper impacts in many organizations like ours, a standard calculation called "participant days" is used to fully account for multi-day programs.
127
unique Canadian cities served
"I'm 17 years old and this is my second year in Tobermory. I love meeting new people, and making friendships that last a lifetime."

"I'm 16 years old and met Elyse here in Tobermory last year and that's where our friendship grew, that's what ICD events are all about."

"I have been involved in ICD since 2011 and now have this massive extended diabetic family that is the best! ICD gets me out of the city to do things I didn't use to. I now know I love this adventurous life, I love ICD and you're stuck with me forever."

"I'm 21 years old and I've been coming to ICD events for 6 years. The very first ICD event I attended changed my life completely!  I've made so many friends here and every single program has motivated me to manage my diabetes better!"

"I'm 17 years old and I've been coming to ICD events for 3 years. This is my first time in Tobermory and I can't wait to come back next year!"

"I'm 24 years old, I've been involved with ICD since about 2008 and I Challenge Diabetes really gives people the opportunity to take control of their own diabetes management. "

"I'm 13 years old and have been coming to ICD events for 3 years now. Every single event that I come to always feels so amazing. I just have so much fun because everyone is so supportive and I don't feel at all alone with my diabetes management."


"I'm 17 years old. I've been attending ICD events for 4 years, the positive vibes that I get from each event helps me in my day to day life and motivates me for months!"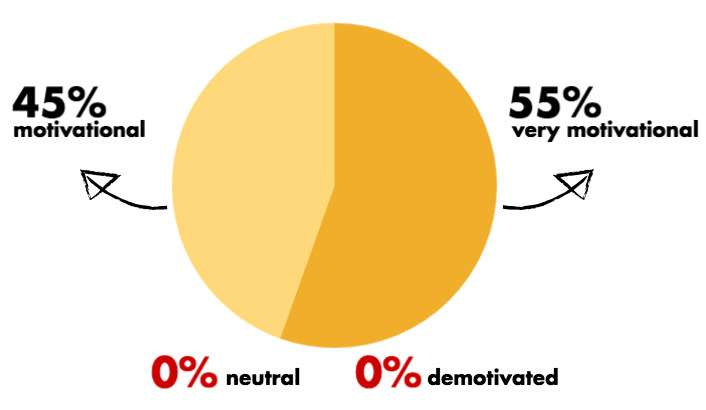 100%


of the last 100 surveyed participants have found our programs motivate them to live well with diabetes!
My family has been involved in several I challenge diabetes events over the past 4 years since my sons diagnosis. All have been stimulating and supportive. Recently Chris came to the school where I teach to speak to a group of teenagers interested in learning more about diabetes. The discussion was awesome and Chris has given a large group of students a very real perspective on what it means to live with a chronic condition. It was motivating and inspiring - thank you so much!

Kirsten Masterton


December 21, 2016

My Son has challenged his Diabetes in so many different situations now and it's all thanks to Chris and the ICD team. From conquering his debilitating fear of heights to paddling way up North (without his Mother) to learning how to take on his treatment in a positive way that generates more independence. Chris Jarvis has been a huge role model for Griffon and I am forever grateful!!!! Even my daughter who isn't Type 1 has benefited from ICD events and she looks forward to them just as much as her brother. 🙂 Thanks to all of you for such an amazing organization!!!

Amanda Howard


July 8, 2014

I challenge diabetes is an invaluable resource and support for anyone whose been diagnosed with type 1 diabetes. This is a community for diabetics and their families; especially for those type 1's endeavouring to live a healthy, active lifestyle. If you or your child has been diagnosed with type 1 Chris and his staff should be your first call.

Amaya Jeremy Ahlfield


March 17, 2018

My 16 year old son just completed his 4th adventure with ICD. Each and every time he throughly enjoyed himself and came home inspired to face all the challenges in his life! ICD is such a valuable organization! Thank you Chris and all the ICD team for doing what you do!

Cathy Larsen Fiveland


August 20, 2017

We went to our first I Challenge Diabetes event last night in Calgary at the Flying Squirrel. I have to tell you it was so great to see my daughter be around other kids living with Type 1. I think she felt so normal. It was great for us as well to meet other parents and connect with people who understand exactly what we are going through.

Barb Letourneau Langille


May 23, 2017

This is one of the best diabetes focused organizations in Canada! Chris Jarvis and team are doing incredible things in the T1D space! Recently had the chance to join their retreat in Panorama, BC, and just can't say enough about the experience. Great chance to meet, spend time with and learn from fellow T1Ds.

Elliot Gatt


May 30, 2018

Chris Jarvis came to my daughter's school to do a presentation about type 1 Diabetes for Diabetes awareness month. The program was titled Diabuddies and it was a huge success among the students, teachers, and school board administrators. Chris was very professional and was able to engaged the children with his vast knowledge and personal experience. I would highly recommend this fantastic non profit organization- I Challenge Diabetes.

Kari Everson


November 15, 2017

What I Challenge has done for my family ..... especially put 2 xT1Ds is outstanding! They helped our 2 accomplish so much this past year with confidence about themselves, how to take care of themselves and others with T1D!! Love you all !!

Kristi Marie


June 29, 2018

I started to followed the ICD site for quite awhile now..after I spotted the advertisement on the Diabetes Depot Site. I think it's wonderful to see how many have been able to come together, make connections and challenge themselves to a healthier life style. I watch my son Mathew everyday trying to do the best he can, just like many of you do with your loved ones. It's good to know that as he moves to the Niagara area in the Fall, that he will have places to turn to if he finds the need too. Thank you again Chris for last May. It makes a difference to know your not alone when dealing with this disease. Hearing how others cope, helped him out and hopefully will give him the confidence he needs as he makes his move to College.

Nancy Hay


June 16, 2014