Connect. Challenge. Explore.
Creating opportunities for people with Type 1 Diabetes of all ages to overcome challenges and find support.
What We Do
I Challenge Diabetes fosters a community of people with Type 1 Diabetes who, through experiential education and adventure, provide each other with the skills and confidence to overcome the daily challenges and create a new expectation for what we can accomplish.
We focus on how to manage diabetes effectively in the midst of real life challenges and use active programs to bring strategies to life.
ICD is a leader in exercise and diabetes with experts in the science who talk the talk and athletes who walk the walk. We've hosted thousands of type 1s in everything from a fun day of sport to week-long camps and extreme challenges. 
If you're looking to see why ICD has a 100% participant response rate for motivation to live better with diabetes, get involved today!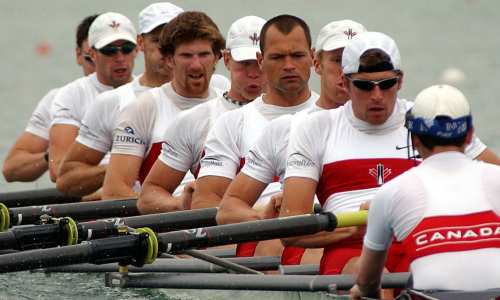 The Birth of ICD
I Challenge Diabetes was founded by Chris Jarvis, a former Olympic rower who succeeded largely due to meeting another young T1D rower, Heather Van der Geest. Together they took on overcoming health challenges related to competing in rowing with diabetes at the top of the world. They both ended up competing for team Canada in Athens Greece and played a critical role in the birth of ICD.
While Rowing Canada had many supports – coaches, medical, family and friends – success came down to the leadership and chemistry amongst the athletes. I Challenge Diabetes endeavours to provide a similar experience for others, where the challenges of diabetes are supported by a team with strong leadership to excel in any activity or scenario in life. The team has grown to encompass a diverse group of people supporting much more than just athletic challenges and remains open to all ages.
Who We Are
We are people with diabetes who want to live life to the fullest. Our leaders include passionate and world class athletes who can provide participants with knowledge of life with T1D that can help them reach their goals.
We are parents who want to support our children to be their best. We are friends and health care providers who go above and beyond our call of duty to support people with diabetes.  
Ultra-marathon runner Elizabeth Harvey didn't earn her medals, running over 80 km continuously in one day, by leaving her diabetes behind. Neither did Dessi Zaharieva dodge diabetes in Taekwondo, or Chris Jarvis toss his T1D overboard, on their way to international podium finishes. Michael Riddell would never blow off a bolus before delivering a presentation on exercise and diabetes at one the many international conferences he speaks at, as a Ph.D. professor at York University and founder of the York U Diabetes Sports Camp.
Check out the highlights from Assiniboine, one of our many epic adventure programs for T1Ds in this video above!
Our Reach
The below numbers are taken from events facilitated by members of ICD's team since 2011. Because of the depth of resources put into making deeper impacts in many organizations like ours, a standard calculation called "participant days" is used to fully account for multi-day programs.
127
unique Canadian cities served
ICD's Virtual Program Reach
Click the full screen icon view the cities and towns we reached this year with  our Virtual Sports Camps, Virtual Diabuddies School Tours and Virtual Workshops!