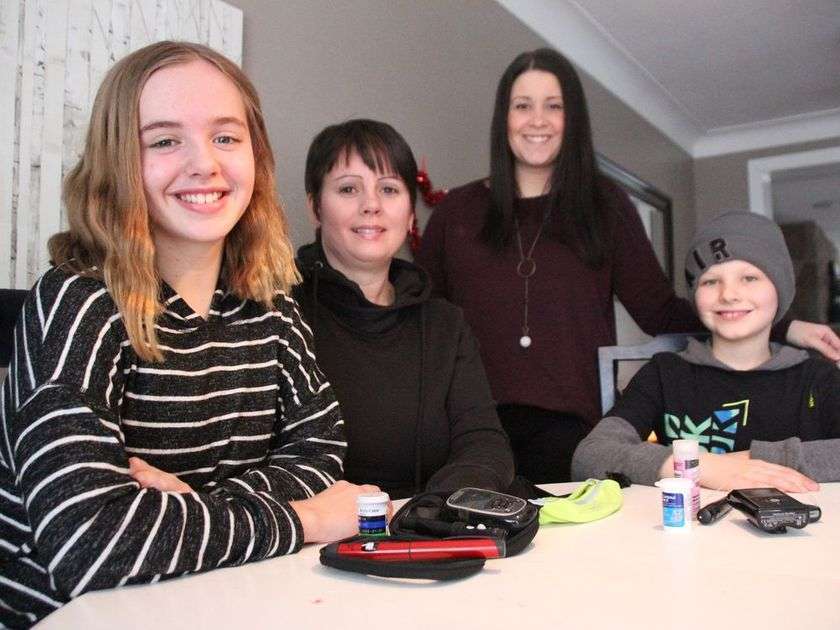 We are thrilled to turn the spotlight over to the amazing community members of ICD – Sarnia!

Started by two local moms, who wanted to gather their community together for fun events more often than our team could get to them, the group has blossomed with more volunteers and families joining from all around and in Sarnia. 
Tana Manchester's daughter Kira has type 1 diabetes. and Cindy Batchelor's son Seth does too. Together with their families, Kira and Seth have spearheaded a number of initiatives. From sports days and nights in a local school gym with Chris and the ICD team, to Diabuddies School Tours, and our upcoming Spring Hike May 16th, ICD knows when we visit their area, these dedicated volunteers will have all the details taken care of, and have spread the word far and wide.
"The first Sarnia I Challenge Diabetes day surpassed all of my expectations. Seeing how Chris interacted with all of the kids and the amazing lessons he was teaching them made me emotional. I am very thankful that my son was there, and just the hope he gave to me as a parent was above anything I could have asked for! Tracy led the parent info session part of the day and I learned a lot from her. That part of the day was a huge highlight for me. Hearing everyone's stories and what they have overcome in their child's diabetes care was inspirational.
I am grateful for Chris and I Challenge Diabetes, and am so excited for the next event! Thank you for all that you do❤" – Cindy Batchelor

In between ICD team visits, Cindy and Tana, along with a handful of other parents have run Family Bowling, Laser Tag, Boston Pizza dinners, and their latest venture, a Family Day at the Y coming March 29th. Want to join? Click the link for all the details and to register!
On the other side of all the fun, ICD Sarnia regularly runs fundraisers for our charity. The list is long, but some successful fundraising ideas they have brought to fruition include:
Bingo Night
Pasta Night
Soup Fundraiser
Chocolate Bars
Crock-a-Doodle Family Night
and more!
As Tana wrote when they started their FaceBook group just over a year ago:
"Our goal is to bring events to the Sarnia Lambton area through I Challenge Diabetes in order to help to support our children living with Type 1 Diabetes to be their best.
These events will create opportunities for our kids to learn how to overcome challenges and find support with an experienced team of program leaders. These leaders are very passionate about what they do as the challenges of diabetes are very real for them as well! I can't think of a better way for our children to learn and feel understood!"

We couldn't agree more! It is communities like this one, and volunteers like Tana and Cindy, that make our jobs easy and our programs so meaningful for us. THANK YOU!